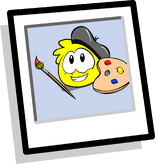 In the Club Penguin Wiki images must meet a certain set of rules and regulations to remain visible to users and viewers; violation of any of the following rules will result in consequences that meet the offence accordingly. For a guide on how to take good images for items for the wiki, see the image guidelines.
An image must not...
Contain any swearing, sexual reference or reference to drugs - This applies to anywhere in this wiki, from chats, blogs and even images, swearing, sexual references or references to drugs are not allowed.
Contain any content that is related to bullying someone - Bullying is one of the 11 NO Policies.
Notice
All of the listed rules in this section are applied to both images that you upload to the wiki and images that are displayed by inserting the file's URL.
Contain any content that teases a user, from nationality, religion or gender.
Contain any pornographic content - This is obviously not allowed, as we are in a wiki related to Club Penguin.
Contain personal information about you and/or your family - Address, phone number, credit card information, etc. are not permitted.
Contain weapons not related to Club Penguin or any other references to violence.
The reason behind these rules...
Is to keep our users protected and safe.
Is to keep the rights of our users.
Is to keep our wiki clean and organized.
Notice
Images that contain swearing, sexual references or racism will automatically result in a block ranging from 1 week to infinite.
The results if you break the rules
| Action | First offence | Second offence | Third offence | Further offenses |
| --- | --- | --- | --- | --- |
| Inappropriate Images | Warning | 3 day block | 1 month block | Any further offenses will be discussed by the administration (there may be more chances before a discussion). |
Please note that these blocks may vary. For example, if a profile icon is extremely inappropriate then the account will be blocked until it's removed.
A reminder
An infinite block is possible if you broke the rules more than 3 times.
If you ever pass through an image that breaks the above rules...
Directly report it to an active admin.
If the admin doesn't remove the image, then report it here.
A tip
You can add any image to your user page that is unrelated to Club Penguin, such as an image of a pet, etc.; however, it cannot conflict with the above rules.
Remember it is necessary to add a license to any image you upload.
Images unrelated to Club Penguin are allowed to be used in user pages and pages related to it only. However, uploading them without using them or adding them to a main article is not allowed, and will result in the images being deleted.
Community content is available under
CC-BY-SA
unless otherwise noted.