I created the 2000th article. Here is a snapshot as soon as I saved the page: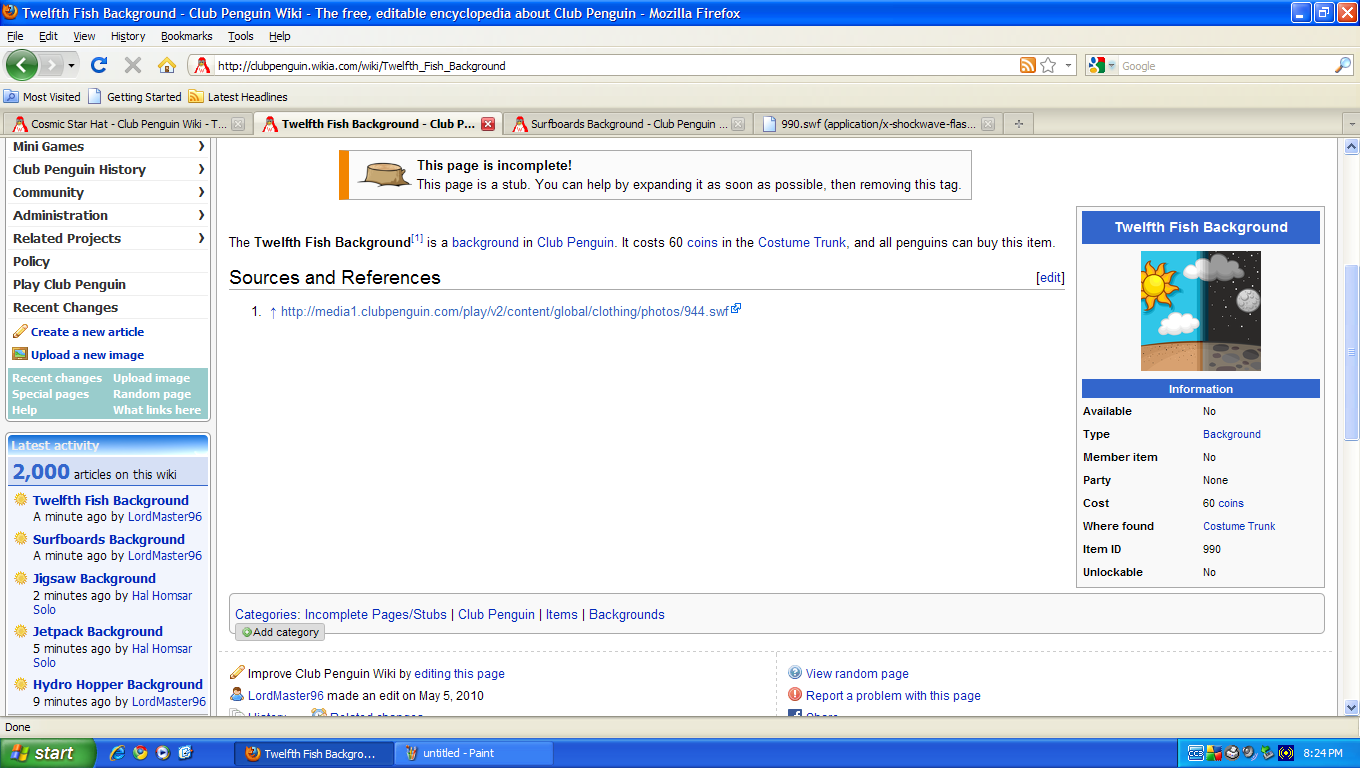 (Yes, there's a wrong swf link. I forgot to switch it, but it has been fixed). --LordMaster96 Talk to me! 03:55, May 5, 2010 (UTC)
Hey congratz! Your on the sitenotice! You've joined our thousand club, for the people who have created the 1st, 1000th and 2000th articles! I'm going to add a tag to the 2000th article, like we did to our 1000th article, the Blue Football Helmet. --Tigernose Chat • Edits 15:41, May 5, 2010 (UTC)
That's fantastic! :D --Hat Pop Bunny Ears Rule! 18:50, May 5, 2010 (UTC)
Congrats! I have a stick,and I'm not afraid to use it! Ok,maybe a little.... 20:24, May 5, 2010 (UTC)
Cool, CONGRATS! I must say, this wiki has gone a LOOOONNG way! Wonderweez 22:42, May 5, 2010 (UTC)Wonderweez
Is there like this? If there is, I will always looking when it's almost 3000, and I will write the 3000th article!
Community content is available under
CC-BY-SA
unless otherwise noted.