For the similar feature from Club Penguin Island, see Locations.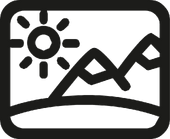 Igloo Locations were a feature in Club Penguin, added on July 26th, 2012, along with the Igloos update. It allowed members to purchase a new background for their igloos. New igloo locations could be released in the furniture catalog for a limited time.
History
Before July 2008, the igloos took the entire area of the game, and did not have a background at all.
On July 14, 2008, a new background was added to igloos. The size of igloos — that was slightly large before — was decreased, in order to have enough space for all the background.
On July 26, 2012, as part of a major igloo update, a new feature allowed members to switch igloo backgrounds.
Current Locations
Main article: List of Igloo Locations
Trivia
The selected igloo location was also used as the background for the Igloo Backyard.
The sky in the igloo locations would change alongside the other rooms in Club Penguin (e.g. to a stormy sky for Halloween Parties, or to a starry night sky for Operation: Puffle).
The Merry Walrus Iceberg Location was the only location that was a bait item

It was also the only location that was unobtainable.
Gallery
See also
External links