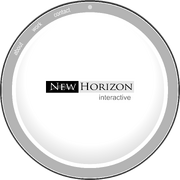 Were you looking for the video documentary New Horizons?
New Horizon Interactive (now Walt Disney Online Studios Canada, formerly called Club Penguin Entertainment Inc.) was a very well known interactive graphics software company, specialized in producing and maintaining MMOGs. It partnered with RocketSnail in making Club Penguin, a site which generated significant revenues. The company formerly used the name Club Penguin Entertainment.
It was founded by Dave Krysko. Lane Merrifield and Lance Priebe were employees.[1] It was originally called New Horizon Productions. Their headquarters is in Kelowna, British Columbia, Canada. New Horizon Interactive's full address is:
New Horizon Interactive
410-1620 Dickson Ave.
Kelowna, British Columbia V1Y9Y2
Canada, North America
(888) 861-4111
To become a staff member, you must live in Canada, near Kelowna; British Columbia, and be over 18 years of age.
Buyout
In 2007, Club Penguin was bought out by Disney. The sale was approximately $350 million. However, New Horizon Interactive still works with Club Penguin.
The company became a subsidiary of The Walt Disney Company on August 1, 2007 for $350 million. If New Horizon Interactive could achieve certain targets by 2009, another $350 million would be added on to the existing $350 million, making a total $700 million that Disney has invested into New Horizon Interactive. The company is expected to gain royalties when Disney produces a television series based on the game.
Trivia
Club Penguin racked up so much in costs, it was one of the reasons New Horizon Interactive was forced to be sold or go out of business.
The TAS1000 band, the band that made the song "I've Been Delayed", worked at New Horizon Interactive.[2]
Gallery
References
Community content is available under
CC-BY-SA
unless otherwise noted.