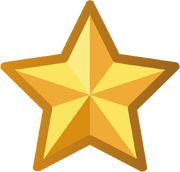 Non-Members were penguins that did not have paid membership in Club Penguin or Club Penguin Island. They had limited access to the game and its features.
Club Penguin
What Non-Members were able to do
Buy and wear colors, flags, backgrounds and a selection of clothing from Penguin Style and other catalogs.
Collect free items hidden around, and given away at parties.
Become an Elite Penguin Force Agent.
Become a Ninja, Fire Ninja, Water Ninja and Snow Ninja.
Become a Tour Guide.
Adopt up to two puffles (two Blue Puffles, two Red Puffles, or one of each color).
Buy Puffle Food.
Waddle around anywhere on Club Penguin Island, excluding "member-only" rooms (certain party rooms, the Cloud Forest, and the Underwater room).

Former members with the Moss Key Pin could visit the Underwater room even after their memberships had expired.

Play certain levels of mini-games.
Earn non-member stamps.
Meet Famous Characters and obtain their Autographed Backgrounds.
Unlock items or puffles from the Treasure Book.
Decorate their igloo with certain furniture items.
Make their puffles do tricks.
Walk puffles.
Unlock usable items.
Trivia
Club Penguin Island
As of the game's final update, 1.13.0, all players have membership that never expires.
What Non-Members were able to do
Trivia