This room was a temporary room.
It could only be found in Club Penguin for a certain period of time during a party, event, or other. It may or may not have returned later.
Shipwreck Island

Information
Where
At sea
Opened
February 24, 2012
Closed
March 7, 2012
Mini-games
None
Room ID
856
Tour Description

Yo ho ho! We MADE it! Welcome to the mysterious Shipwreck Island. Our journey is almost finished... just build the beacon and we're done! I wonder what's in that cave over there...
Shipwreck Island was an island far from Club Penguin Island which was explored by Rockhopper and penguins during Rockhopper's Quest. Players could create a beacon, which Rockhopper wanted to have constructed to aid him while at sea, by using materials collected from other islands during the quest.
The Hall of The Viking Lords was located on this island.
Pins
Trivia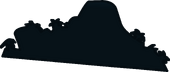 The red light of this island's beacon could be seen from the telescope at the Beacon after the player placed it there, and was permanently visible from the telescope to all players after the quest ended.
Every few seconds, thunder could be heard, and a flash of lightning would reveal the silhouette of Dinosaur Island, on the rightmost edge of the room.
Gallery
Geographic location