FOLLOW THE POLICY OR YOU ARE BANNED.
"
Errgh! The new YouTube style is ugly!
"
 

— Jackninja5
Gone for good...
Jack or Ninja5

Information
Full Name
Jack or Ninja5
Species
Human (real life), Penguin (in Club Penguin)
Position
EPF Agent, Fire Ninja, Blue Team Member, Wiki User
Appeared
?
Color
green
Clothes Items
Village Jester, Fire Headband, Ninja Mask, Village Jester Shoes
Related To
?
Friends With
EPF Agents, Fire Ninjas, Blue Team Members, Silver, Shadow or Kai, Clover, MVZMW, Art, Dami, Sdg, Psaro, Roger, Gumballfan, Rockhopper, Shurow, Dps, Mr. Mixer, Flit, Abird, Mr. Hey, Custard, P-P, Apj, Monkeyman, Yoyo, Fatewate, Arsenal, Razaq, Shadow, Ozann, AngryBird, Rookie, You (if you add me)
Meetable Character?
Yes
Jackninja5, also known as The Man Who Invented Cool, is a penguin on Club Penguin. There are 1,923,254 edits on this wiki.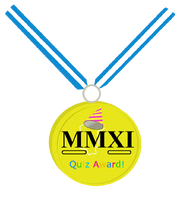 Enemies on Club Penguin (Wiki and Website)
Spammers
Vandals
Hackers
Yoshiandmario (one sided on my side)
Puffles
Flit (green)
Dart (blue)
Shaun (red)
Buster (brown)
Mr. Man (white)
Anyone who meets me on Club Penguin shall put this template on their user page:
Jackninja5 on the Wiki
On my first days, I was n00bish and dumb and often got kicks from Chat! But soon, thanks to admins and chat mods, I learn my lesson and learn more about the rules and now I try to teach people not to do my mistakes! I try to remove all spam and vandalism here. I also try to get high quality pics here! I am now currently a chat moderator and rollback :D
History on Club Penguin
In 2008, I was a non-playable penguin which could never be met. I was yellow. I was a secret EPF agent. Only Dot knew about me. As the years went by I never really used my spy phone. That was stupid of me. I could not stop the earthquake as it took a year for me to waddle back to the HQ. So it got fixed by some agent. I had failed a lot but in 2010, I made the biggest mistake ever. I refused to use my spy phone to escape from the wardrobe and then I got blasted off the island. Luckily I landed on an abandoned iceberg but I nearly felt like dying. Then some construction workers who wanted to tip the iceberg found me and got me to a hospital hidden in the island and I needed a new colour of skin. I chose dark green for a new life. I am now very responsible and use my spy phone more often. So I became a meetable penguin on Club Penguin after the explosion a few months later. In 2011, I became a Jester and I was seen often on Club Penguin. In October 27 2012, I got killed by an axe in the mansion but I can be seen as a ghost. On November 17 2012, I resurrected from the dead and due to my injuries being seriously bad I was now a crab. I found out that Herbert took over Club Penguin and fought him. I shut down many computers and my home had been destroyed with only me and my puffles there. As the puffles try reconstructing my house, I turned off all the computers. After destroying the fifth computer, I got captured by Herbert and put in a cage with the crabs. Someone else saved me and I finally defeated Herbert by destroying the last computer and saving the fellow agents. I was shocked to see Aunt Arctic as the Director. My house was restored and I began changing back to a penguin.
Gallery
Ninja5 Events
Pics of Stamps
Templates
2022 Updated Pin Tracker
Tracking...


No pin found!

Club Penguin has been discontinued.
Thank you everyone for playing and making it a great one!
For public use

•

In order to use, simply add

{{Penguin-Pal Pin Tracker}}

Customize