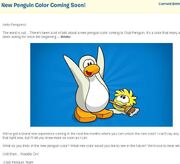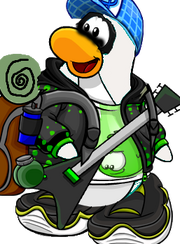 5trtgerwes is a Comedian Penguin who is British and Half Irish, he was later known to be a show creator of "What The CP", he was earlier known as Test Vladmia in December 2011. As he said he was going to quit cp on january, later he came back. And he said he was gonna have to be 5trtgerwes because his old account Test Vladmia got banned for nothing, he used to look like a Gingerbread man, then he used to wear the hornament hat, the Black and Green Hoodie (Not the Crosshatch Hoodie), Green Checkered Shoes, Green MP3000, Blue Scuba Tank and Black Superhero Mask. 5trtgerwes owns the 6th Year Party Hat and it used to be a real test penguin of Test Vladmia, Test Vladmia was named with a word "Test" because it used to own Vladmia. 4 Banned Penguins started with "Bart659", "Vladmia", "P O L I C E" and Test Vladmia. 5trtgerwes is a really good helper, he even showed penguins how to be Arctic White before the Party and he did say "Beware! you will get banned if you wear it, I would dare you to Wear the item when it releases in the Penguin Style Catalogs or Boxes" (Example: Beta Hats can be picked up in a box), He says comment, like and subscribe all the time on his show "What the CP", Mostly he starts in his own igloo on the show. He mostly appears on sleet at the dock.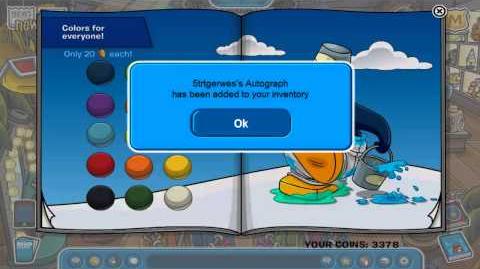 FOR YOUR SAKE, Do not join the Creepypasta Wiki, you will get banned straight away after 1 single post, they never give you a tutorial.
Also check out suicidemouse.avi, It turns out Disney also ruined a Mickey Mouse cartoon in 1928.
Community content is available under
CC-BY-SA
unless otherwise noted.