The Contributions of Bagster1
<div style="align: center; width: 100%; border: solid 1.5px red;
This is real This is me
! Ok, so this is what i love to do: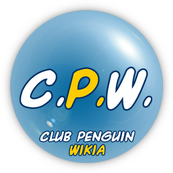 Club penguin
I am working hard to expand on the Gadget Room article and have been able to take off the incomplete tag! And I now have completed the Rockhopper and the Stowawayarticle by adding 1 picture! I now have over 100 edits! In under a week!
As of today, Nov. 19 2008 I am a ninja! The only power the suit has is invisibility! Signed "Bagster1 TALK 2 ME!!" --"Bagster1 TALK 2 ME!!" 17:42, 1 November 2008 (UTC)
--Bagster1 23:33, 15 October 2008 (UTC) I love club penguin!!!
Signed,Bagster1
Templates

Retrieved from "http://clubpenguin.wikia.com/wiki/Template:Merry_Christmas"
This user is a top agent of the PSA.
My favorites
Video game: Smackdown vs. Raw 2009 Wiki user: Turtle Shroom Villian: (I know people might get mad but...) Sanity Penguin Famous penguin: Fever/Watex Server: Frozen Party: Rockhopper return (I'm a big rockhopper fan) Face item: Official ninja mask! Body item: Ninja suit Head item: Skater hat Hand item: Black guitar Foot item: Black sneakers Pin: 150th Newspaper Signed, Bagster1
Pictures
Awards
My faith

I am a
Community content is available under
CC-BY-SA
unless otherwise noted.