The Contributions of Boidoh

My Penguin User Name Is Boidoh. I am ussaly on the Frozen Server. I am a red penguin too. I am a tour guide and also a Honorary Member Of The Blue Team. I normally have on the Red & Black shirt with the sailors hat the Spy Sunglasses and the black tie. My favorite rooms are: The Crow's Nest, Migrator, Ship Hold, Beach, Telescope, Snow Forts, Dance Club, Boiler Room, The Mine, The Mine Shack And The Captain's Quarters.
My Club Penguin Videos
My Puffles
Pop -  My Purple Puffle I kept when i became a non-member. He used to like to hide before i became a non-member again.
Freeze - My White Puffle I kept when i became a non-member. He always liked to freeze stuff and make snow.
Jobs
This is the place where I will post all actual club penguin jobs that are featured in the penguin style catalog or the Penguin Times and the items they wear. Note: I will post these as I see them so it's just a work in progress.
Ski Patrol Rescue Squad
Pizza Parlor Chef
Honorary Member Of The Blue Team
Secret Agent
Ice Cream Server
Black Smith
Life Gaurd
Painter
Rad Scientist
Tour Guide
Site Advertisement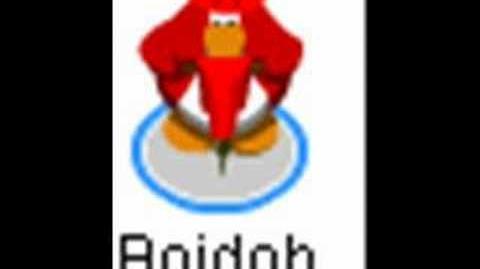 Awards
I Currently Have 11 Awards!! :) Keep Them Comming
Community content is available under
CC-BY-SA
unless otherwise noted.