Video:It's Peanut Butter Jelly Time!!!
Video:Everybody is Kung Fu Fighting(kung Fu Panda)
Video:Axel F Crazy Frog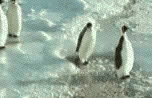 Hello I'm Boomblox4 and I just joined Club Penguin Wiki! Im a Club Penguin Member and I love Club Penguin soooo much!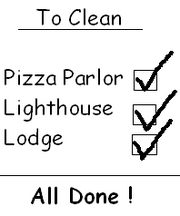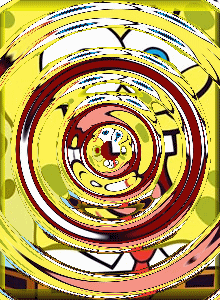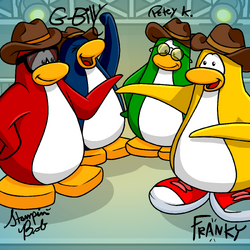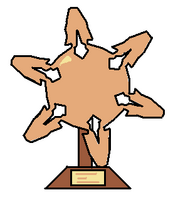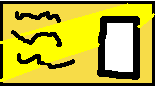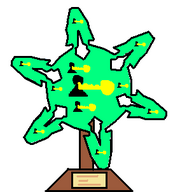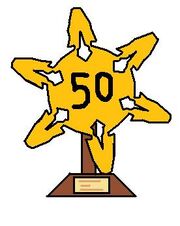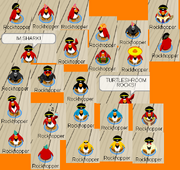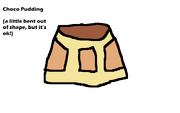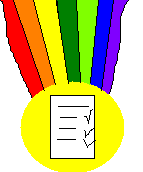 Penguin Profile
Member: Yes
Penguin Name: Boomblox4
Puffles: Only 2
Favourite Member Free Item: Jet Pack
Favourite Non-Member Free Item: Beta Hat
Favourite Clothing: Ninja
Pins
Friends From This Wiki
My Shop
My Workshop
Help Build toys for all of CPW!
See User:Boomblox4/Santa's Workshop
My Volcano Theories
See Volcano for more detail
The Boom Cave
Welcome, Wiki-ers. To my new Cave! Here you can buy some cool stuff, Upgrade your Items, and buy my Snow Flake Awards.
To Buy anything, visit Boomblox4's Shop.
Awards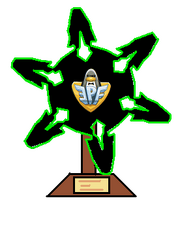 Penguin Man: Command Asylum
I'm Starting a Movie called Penguin Man: Command Asylum. It's a bit like Batman: Arkham Asylum The Game. And I'm in need of
Actors to act in it. Here are the Availiable Parts:
Penguin Man: Me
Bird Mind
Commissioner Gary
The Lobster
Killer Moth
Spider Face
The Fish
Quincy The Butler
Alien Insect
Scarecrow
If you'd like a part, Please post an application in my Talk Page. I will tell you all at the Boomblox4 Awards who's In and who's
out.
I'm a Penguin, Get me out of here!
Hey! Guess what? It's time for my first Movie Series! And in this one, is a remake of I'm a celebrity, Get me out of here! It starts on
Christmas and will end Late February 2010. So, if you're intrested in Joining the Jungle Crew, Ask on my Talk Page! And the
Movie will be shown at the Boomblox4 Movie Awards 2009! TTFN!
Big Flipper
Y'know nowadays, It's kind of boring. Nothing really to watch on My User Page. So here's what Im Gonna do! I'm hosting my own
remake of Big Brother, called Big Flipper! In this Show, 15 Penguins are crammed into an Igloo, and live there for the whole of the
series. Whoever wins it gets the Prize at the Boomblox4 Movie Awards 2010, and a special Invitation to a secret event...
But Anyways! If you'd like to be in the Big Flipper Igloo and win the Award and special Invite to the mysterious event, Apply on my
Talk Page! And the 15 Lucky Penguins will star in Big Flipper! Waddle On!
A secret event... and some surprises!
Hey Wiki-ers! There's a secret event on and there's only one way to find out... Follow the Clues hidden on Secret pages, and on
the final Page, you will find out what it is. And in other news, I have some twists and turns for you all! There's gonna be some
Commotion on this page, Some Construction, Some Participation, and some Surprises! This is all part of my secret elabourate
plan... Waddle On!
Construction Begins
My User Page is now under Construction, for a very secret event! If you want to take Part, You must complete a hunt. The Clues
are Hidden inside one of these Pictures on this User Page. Find all the hidden Construction Hats and go to the last picture to
recieve your Free Boomblox4 Construction Hat. Check for the first clue hidden on this Page, If you have not took part in the Clue
Search, Head up to the Talk Page to get the First Clue. But for now, The Page is under Construction.
My Penguin's Profile
Penguin's Real Name: Gary (Boom) Edwards
Story:
Gary Edwards, A.K.A Boomblox4, was born in Club Penguin in 2006. His parents were Actors and would take him to watch plays
that they did. One of his favourites that his Mum and Dad did was "Ninja of Club Penguin." He grew up to have Blonde hair and
loved Ninjas. At Antartic Way Secondary School, Gary was a very intellegent penguin and got a license to a Free Life. His most
favourite place in Club Penguin was the Dojo, and spent most of his time Playing Card-Jitsu. One Day, whilst he was eating
Pizza at the Pizza Parlor, an armed penguin burst through the door and almost shot Gary down. Gary dodged and took the Gun
off the Penguin and shot the Penguin down. The police congratulated him and said that this Penguin was Sanity Penguin. Since
then, Gary Edwards took the name of Boomblox4, and became a ninja eventually. He lives in his igloo at 23 Icicle Lane.
Construction In Phase 1!
Yes! The Stage is being constructed for The Official Boomblox4 Fire Awards, And we need more help! To finally construct The
Stage, we need to make a special design for it. Look through the Pictures of CP wiki and choose one for the Awards! And here's
a little Item to help you get Started:


Take The Official Boomblox4 CPIP Hardhat, and go make some Stages!
Stage Design!
Here is what I want the Stage to briefly Look like:

If any of you can help me, I'll give you a Pre-Fire Award! It looks like this: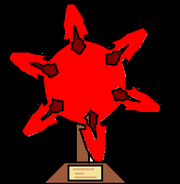 Think you can do this rigerous Test? Think you can claim your Prize? It's all down to You!
New News from Boomblox4's Shop!
I have just recieved news from my Shop. Apparently, Upgrades are availiable Soon! Yes, You'll be able to customize your own
User Page into some Cool New Stuff! Also, I hear that 13 NEW Items have just been delivered! I'm gonna show you what one of
these look like. And By the way, it's from a Theme. This Month's Theme:

That's Right! Boomblox4's Shop is turning Ninja! So go and get that Amulet, It may open a secret Door hidden in the Shop...
Construction of The Boomblox4 Fire Awards Stage!
Check it out! The Stage has been found! Thanks to all of you that helped in the creation of the stage. You can now see the stage at the Boomblox4 shop. And now, the first
10 Upgrades have been stocked! So if you want to buy stuff for your Page, Check out the Upgrades Catalog. Construction is now in Phase 2, and I would like to give you
all these 2 Free Items!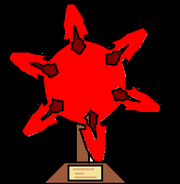 I met Sensei! IN YOUR FACE!!!!
I just logged onto Alaska, found out that the Fire Dojo is built, and went back to the Ninja Hideout. And guess who I see? Sensei! In his fire Suit! And his player card has changed! I tried to get his background, but it wasn't available, It might be his new one... But anyway, I met Sensei, IN YOUR FACE!!!!
CPN: Club Penguin Ninjas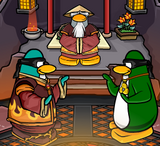 Who are the Club Penguin Ninjas?
The Club Penguin Ninjas (CPN), is a group that I made up. We get together often and do ninja things.
If Sensei is in town, we go look for him. We are not an army and we gather at the Dojo Courtyard, Dojo, Ninja Hideout, and Fire Dojo.
What's the Costume like?
Members:
Head Item: None
Face Item: Ninja Mask
Neck Item: Amulet
Body Item: Ninja Suit, White Gi, Goldsmith Apron, or Fire Suit
Hand Item: None
Feet Item: Fire Sandals
Pin: Fire Pin or Dojo Lantern
Background: Sensei Background
Non-Members:
Head Item: None
Face Item: Ninja Mask
Neck Item: None
Body Item: Black Belt
Hand Item: None
Feet Item: Geta Sandals
Pin: Fire or Dojo Lantern Pin
Background: Sensei Background.
Jobs
Here is a list of Jobs that I do:
Pizza Chef (Pizza Parlor)
Blacksmith (Mine Shack)
Fireman (Cove)
Lifeguard (Cove)
Construction Worker (Anywhere)
Shoveler (Snowy Places)
Tour Guide (Everywhere)
Goldsmith (Dojo Courtyard & Fire Dojo)
Rad Scientist (Any Igloo with a Lab)
Here are a couple of my own Jobs that I've made up:
Director (Stage)
Pilot (Hot Air Balloon Ride & Airplane Igloos)
Librarian (Book Room)
Manager (Anywhere)
Band Member (Everywhere with a stage)
DJ (Dance Club)
Actor (Stage)
My Favourite SWFs
Check out Swfs of Club Penguin on the web and search for the Stage from The Penguin Play Awards! That's what's gonna hold the fire awards!
Famous Penguins I have Seen:
Rockhopper: 0
Gary: 3, He is so easy to find
Cadence: 0
Penguin Band: 0
Sensei: 4
Aunt Artic: 0
Billybob: 0
Screenhog: 0
Gizmo: 1, on his account Testgizmo
rsnail: 0
Happy77: 0
cuteness93: Friend!
Timepenguin: 3
axil: 2
Card-Jitsu Fire tactics Guide!
Hey Guys! For those who are voting for the first winner of the Fire Awards, have a look at the new Card-Jitsu Fire Catalog in the Shop! It has loads of new Cards, and I'm launching a tactics guide today! You might wanna get your flippers on the rare Power card "Electromagnet 3,000", It is real powerful and can really punch victory into any battle. The Tactics guide will be launced later on, but get your hands on Coins!
A new Game!
I'm launching a new game called "Dig out Blinky"! In this game, you have to get a shovel, and avoid obsticles whilst you dig out blinky the green puffle. It starts next year. So you gotta hold on!
Easy Ways to get real life Card-Jitsu Fire Cards!
Hey Guys! It's Coming up to Christmas and Card Jitsu Fire is coming your way! So, if you want to buy the real life cards and get a lot of them, here are the best ways to get them!
Single Pack: Each Card-Jitsu Fire Single Pack comes with ten cards. 8 Common Cards, 1 Rare Card and 1 Power Card.
Value Pack: Each Card-Jitsu Fire Value Pack comes with 2 Packs of cards, That's 20 Cards all together. 16 Common Cards, 2 Rare Cards and 2 Power Cards.
Sensei Tin: This Value Tin comes with 4 packs Of Card Jitsu Fire cards, and 4 packs of the originals. But we're looking at Card Jitsu Fire. So, there's 40 Card-Jitsu Fire Cards. 38 Common Cards, 4 Rare Cards and 4 Power cards.

That's all of the best way to get them!
Santa's Coming to CP Wiki!
I recently saw a sleigh coming to the Wiki, it must be Santa! In Fact, Santa is right here! I'm delivering his presents to everyone, so look out for your new Present in your Talk Page! Merry Christmas!
Beta Portal
Enter the Portal, if you dare...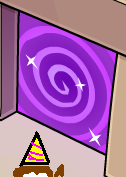 Boomblox4's Club Penguin
To help out in my own CP, Follow this link:
Boomblox4's Tallest Mountain Tour!
Who's to say that You can't take a tour of the Tallest Mountain at Christmas! Follow this Link to Take a tour of the Tallest Mountain in Club Penguin!
User:Boomblox4/Tour of the Tallest Mountain
Boomblox4's Improved Club Penguin!
I'm Launching a new Testing Site for my Club Penguin, Its called BB's Club Penguin PC3. Or Boomblox4's Club Penguin Penguin chat 3!
Follow this link!
Captain Boom returns!
When we last saw the Pirate, he had ended his journal when the SS Rockhopper was re-built. Now, he has a new Journal! If you want to see what the Pirate and Draco have been up to, follow this link.
User:Boomblox4/Journal Selection
Also, You can read the untold Journal of Draco the Red Puffle! It is an exclusive book, and you won't be able to view it until it returns!
Visit the Boomblox4 Library!
For those who like the quiet, I suggest that you go on with this link to my Library. We have some fun Books for you to read!
Have fun Reading!
The Penguin Times
Read our Penguin Times here!
Famous Penguins
To View our Famous Penguin Archives, You must get into the Famous Penguin Archive Vault.
User:Boomblox4/Famous Penguin Archive
Boomblox4's Secret Agency
We're always looking for new recruits, and we have been watching hard. And now is the time to start working for the EPF or PSA! With our Top Secret Missions, our Top Secret Allies, our Top Secret Gadgets, and our Top Secret Coffee, everything will be safe!
User:Boomblox4/Agency Joining Selection
Awards I give
Become a Fire Ninja with Boomblox4's Ninja Academy!
Yes, After planning this out at the very back of the Page, It's here! Train with the Sensei in Four Epic Journies as you strive to become the Master of all elements!
To Start your Journey into the Masterhood of the Elements, follow this link to the Academy. User:Boomblox4/Ninja Academy
Boomblox4's Super Shop!
We have opened up a new Shop for all your needs! Visit the Link today!
My New Club Penguin
It's a new Year soon, so why not celebrate with a new Club Penguin on here? In this one, You can take on the role of different Special Jobs, and sometimes, You'll be able to meet certain Famous Penguins! And to make this one a better one, We're adding a Special Link for everything you need to know about the Characters you'll meet in the Virtual World! So go on, Jump into the New Year, and the New Club Penguin!
User:Boomblox4/Boomblox4's New CP
Boomblox4's Secret Agency!
Play some cool new missions and win cool awards! We've added a few extra hidden Missions, check back for new missions each week!
User:Boomblox4/Spy Headquarters
Start Your Epic Journey, Right here!
The Time has come, After a Month of planning, It's Finally Here! The Ultimate Ninja Journey starts here! As a Rookie, you will master the Belts to become a Ninja, and soon after, relive the moments of how the Fire Journey Started! And with an equal Water and Snow Journey, This is the Journey to become the master of all elements! To Start your Quest, Follow this link!
User:Boomblox4/The Dojo Courtyard
Famous Penguin Pictures!

I've put a Gallery of Famous Penguins Together so you Could See them, Follow the Links to see the Galleries!
Boomblox4's Ninja Theropy!
Wanna know how this Legendary Myth Started out? Wanna Know why Ninjas weren't Added when Club Penguin first started but agents were? Wanna Know What Ninjas Are? Most Importantly? Who are Ninjas? Well, Everything since Penguin Chat 3 to the Fire Ninjas today, I can Tell you absolutely everything about Ninjas! So go on, If you're willing to get stuck into Ninjas, Follow the Link!
My New Story!
Read the New Story Today! Its called Club Penguin:The Volcano!
My Job Centre!
Club Penguin always needs Bright young workers! So if you want to apply for a Job on Club Penguin, and help other Penguins daily, Then follow the Link to my Job Centre!
The Jungle of Adventure...
A new adventure waits for you in the heart of my Jungle. Will you survive? Only you will decide that...
User:Boomblox4/The Jungle of Adventure Entrance
The Boomblox4 Penguin Style!
Choose your Catalog and get Buying!
User:Boomblox4/Penguin Style Catalog Choice
Upcoming Boomblox4 Events!
Wanna See what I'm Planning for 2010? Wonder what's going to appear on the User Page later on in the first decade of the 21st Centuary? Well, I've Organized a Little Page for You to see All my current Projects, and what's going on on Club Penguin! Follow the Link to my Project Page!
User:Boomblox4/Projects and Events Page
Boomblox4's Newspaper
Read about what's happening to the Wiki, what's going on with Club Penguin, and find some tips on Club Penguin!
User:Boomblox4/Newspaper Selection
Boomblox4's Other World!
Join BBOW Today!
My Penguin's Story
I'm Launching the whole story of my Penguin, Boomblox4, and putting it on this Page! Once you Read Chapter 1 you won't wanna quit!
User:Boomblox4/Boomblox4's Story
Join The BB4 Army Today!
That's Right! I have an Army! And If you want to Join, Follow the Link!
Dive Into the Depths of the Ocean!
Dive into the Mighty Blue and explore the Underwater kingdom of Penglantis! As a Diver/Explorer, You can explore the Ocean from Home Base 11 right to the lair of Bubbles the Underwater Sea-Chimp! Start Diving into Boomblox4's Ocean now!
User:Boomblox4/Ocean Control Centre
DJ Boom's Disco Dance Floor! (Construction Phase)
The Waddle-On-Disco 2010 is dancing your way on January 10th, so get prepared! First off we need some help at the Dance Floor. There's Construction, Rennovation, Fitting, and Painting to do before we start the Party! So come into the Disco Dance Floor and Help by posting Comments on the Discussion Page!
User:Boomblox4/DJ Boom's Disco Dance Floor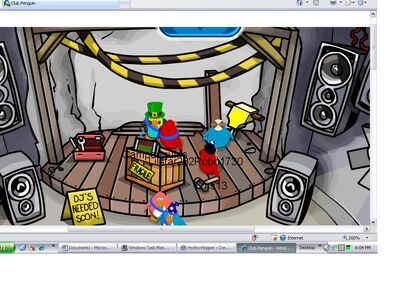 Boomblox4's Ideas Page!
Visit the Ideas Page and see what crazy Ideas I have on every Category!
User:Boomblox4/Wacky and Hillarious Ideas!
Boomblox4's Themed Islands!
Want to know what it's like being spooked out by Trick-or-Treaters constantly? Ever wondered what it would be like if Christmas was Everyday? What would happen if everything was made out of Boxes? Well, these Holdiays are reserved for all to enjoy! They are all based on a Yearly Event, so Happy Holidays!
Boomblox4's Island Adventure!
The time has come for penguins of all ages to help in the fight for Club Penguin! Start the journey as you play the Tutorial Mission then work through the Island, completing levels and unlocking areas as you go. The Club Penguin Island need you!
User:Boomblox4/Island Home Base
It's here!
Dance Your Pants off! Its the Waddle On Disco 2010!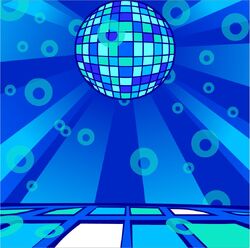 Visit Boomblox4's Updated Club Penguin!
I've got an Updated version of BBCP. This one has better things on it!
Boomblox4's Shopping Centre!
I now have 3 shops for everyone! This is the Shopping Centre, where you can visit different shops and view cool new stuff! All you need is those coins and your Shopper's Personality!
User:Boomblox4/Shopping Centre
The Disasters of Club Penguin
There's been loads of Disasters, from a Storm to a Volcano, this is a small guide to the Disasters of Club Penguin. It will show you all the Natural Disasters!
User:Boomblox4/The Disasters of Club Penguin.
Card-Jitsu Checklist
This is a list of all the Cards from Series One to Card-Jitsu Fire (Series 3)
User:Boomblox4/Card-Jitsu Checklist
Boomblox4's Game!
Are you ready to enter the Game? If so, Please follow the link!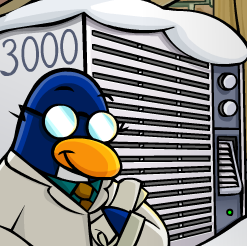 Ninja O' Dark
Have you guys seen him? Ninja O Dark has been recently going on different servers! And soon, He's gonna be a Famous Penguin. This Link shows everything to do with Ninja O Dark since he first appeared; from the times he showed up when Ninjas were a Myth, to his latest sighting at the Dock on Sleet! And this story isn't probably true, though. But here we go!
Boomblox4's Account Profile
Penguin Name: Boomblox4
Penguin Age: 238 days old
Account Activation Date: Easter Day 2009
Member: Yes
First Party: Medieval Party
First Non-Member Item: Blue Bunny Ears
First Member Item: Brown Fedora
Favourite Member Item/s: My Pirate Outfit
Favourite Non-Members Item/s: Everything from the Treasure Book!
First Treasure Book Items: Squidzoid Suit & Fish Costume
Puffles: Yellow & White
Puffle name/s: Jitsu (White Puffle) & Mr. Fluffy (Yellow Puffle)
Favourite Famous Penguin: Sensei, Cadence, Rockhopper, G and AA
General Stuff
Boomblox4's Card Jitsu Cards
See all 74 cards I've Unlocked and Been Given.
User:Boomblox4/Card-Jitsu Cards
Visit Boomblox4's Virtual Dojo
Come and visit my Virtual Dojo, Say hello to Sensei!
Boom's Virtual Farm
Help round up the Veggies and Crop for the Summer at my Virtual Farm, Don't forget to wear the appropriate Clothes!
Which is my Secret Page?
You read the Title, Which one of these Links lead to my secret page?
Read my New Story here!
Read the Story right here! Remember to check back for more Chapters!
Guides, Books, and Journals! We've got them all!
Read some guides at my Bookshop today!
My Ideas for Card Jitsu Cards!
Visit this link for my Card Jitsu Card Ideas
User:Boomblox4/Card Jitsu Card Ideas
View my Inventory!
See My Inventory!
Boomblox4's Underground Club Penguin!
I'm moving...
Club Penguin Underground!
Because the New Room is launched on Friday, I'm creating an Underground Version of Club Penguin to celebrate the New Room! This World-Under-The-World has everything Club Penguin has to survive and live underneath the Snowy Grounds. (To be honest, this underground version of Club Penguin doesn't have Snowy Walls, It has Rock walls! Like the Cave Igloo!)
Go down Under the Ground to Club Penguin now!
Behold, My New Page!
Which one holds my new Page? Choose wisely, or you might end up somewhere that's boring!
Choose wisely as the one you choose could lead to something cool!
Are You Ready?
I've hidden my new Main Pages inside the files up there! Find them fast!
Events Gallery
The Title really speaks for itself.
Sensei Spills The Beanz!
This Guide to Card-Jitsu, The Ninjas, Card-Jitsu Fire and Fire Ninjas has completely been said by Sensei! Read It to find the Best Tips before he comes off his State!
Click Here to read The First Part of the Guide!
Visit the Re-designed Boomblox4 Shop!
Wiki Stuff
Go to my Cave Expedition to help find New Items for the Shop!
Visit the BoomHQ and play the Missions!
The Delivery Truck is full of new Clearence Items for the Boom Shop! Go and search now!
Boomblox4 has new Game Ideas!
Ive been thinking. Because theres a New Room, The Underwater, I'm making a new Game! Its called Deep Sea Discovery! To find out what this new Game is and some other cool ones, Go to the Link!
Boomblox4's Underwater Story!
Read the epic Underwater Story today!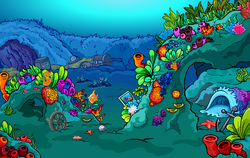 The Underwater Adventures of Fiesel and Daisy
Boomblox4's Underwater Catalog!
This Themed Catalog has Underwater Things that aren't to be Missed!
Boomblox4's Ideas!
These Ideas are not to be left!
List Of Rare Items!
This is the List of Rare Items!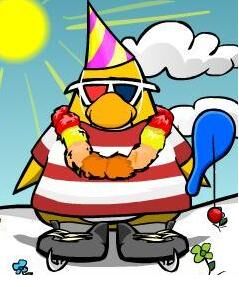 The Beta Tester List!
Read who's a Beta and Who's not!
Boomblox4's Ninja Quiz!
Can you pass the Quiz and become a Fire Ninja?
Who has Boomblox4 Met?
I've met dozens of Famous Penguins, I can remember them all! If you want to see them, Read this List now!
User:Boomblox4/Famous Penguins Met
How to Become...
This Book Store has informative guides that tell you how to become something on Club Penguin! Read them all!
User:Boomblox4/How to become... Bookstore
Boomblox4's Cave Expedition!
Enter the Cave and Explore the Rooms! Uncover pieces to the Expedition and find the Treasures!
Read the Ninja Journal now!
Read it and find out what's happening with Ninja Boom as he masters Fire, Water, and Snow with his friend, Ninja O Dark!
The Quest for the Boomtropolis Secret City has begun!
It is Time.
Three Penguins have given their lives to this serious quest which will change the whole of Club Penguin (For the Wiki, Of Course) And change it for good. Now, their Quest for the Secret City begins, and you can help them!
Choose a Penguin to play as, then play in the Five Zones you are assigned to complete. In each zone, you will find maps to the Secret City that only your Codex Decoder 3,000 can decipher.
Now, Go into the world and find the Secret City!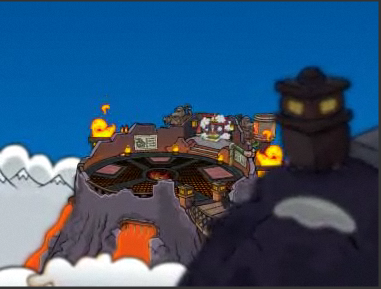 Gallery of Moderators
<videogallery> Video:Nile Rogers - Axel.F (Beverly Hills Cop 3 Soundtrack)|Axel F!
</videogallery>
Boomblox4's New Quiz!
Can you master the Quiz and become a Rookie Moderator?
There's only one way to find out!
Stories
These selection of Stories are totally designed by me and I will tend to post one up from time to Time!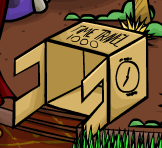 Fire Ninja Guide
User:Boomblox4/Fire Ninja Guide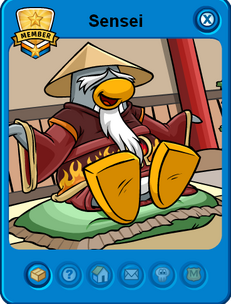 Card Jitsu Guide
Boomblox4's Tour of Cp
Take the Tour around Club Penguin!
List of Igloo Parties
User:Boomblox4/Igloo Parties List
The 'Stage of Imagination' Is ready!
In this place where anything can happen, You are the Boss! Use the Costume Trunk, the Backstage Props, and a few Creations of your own, and maybe a few Actors, You can create your own Unique Stage Show!
Costume Trunk!
Features every single Costume Ever!

The Festival of Flight - The Novel
Did you miss the Festival of Flight in August 2009? If you did, Then this Guide will tell you everything!
If you want to find some Info about it, Go to Festival Of Flight and read about it.
User:Boomblox4/Festival Of Flight Novel

Card-Jitsu, Card-Jitsu Fire - Tactics and Card Lists
Read the Guides for the two Card-Jitsu Versions
Boomblox4's Yearbook 2005 - 2009!
Hey Guys, I have an Announcement to make,
Its time.
I'm starting a New Page, And It's probably not gonna be cramped like this one! And to celebrate this Moving, I'm releasing this Yearbook for all Parties on Club Penguin from the Beta Party to the Holiday Party 2009!
Also, I've teamed up with one of the Newest Wiki Members, His name is Ninja O Dark. And me and him are quite close friends. I can't speak his Penguin Name, He doesn't want me to.
See you when I've got my new Page!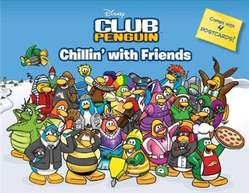 My new Page:

Community content is available under
CC-BY-SA
unless otherwise noted.