Announcements
About me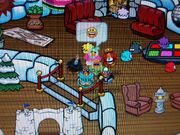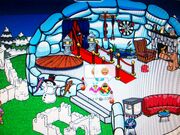 Hi my current penguin name is BJC695 but I still prefer the name Brendan7195 because that was my original penguin name. Sadly Brendan7195 got banned forever i tired my best to get him back but I could not. I go on any server and am currently a member so try to find me. I met one of my best friends in CP (Hat pop) when there was a moderator on. Seeing the moderator was almost like seeing Rockhopper. The mods name was Darkangel and had numbers at the end of the name (I forget what they were). Today Brendan7195 would probably be considered a rare penguin.
How I started playing Club Penguin
I started playing club penguin because I would always play games on this site called miniclip. On this site they just don't stop advertizing Club Penguin. So finally I just wanted to see what's so good about this game. At first I couldn't find a Penguin name that wasn't already taken. After that I got into the game and believe this I started playing the game in the middle of the APRIL FOOLS PARTY so I had no clue what was going on, I kept thinking "Wow this game is messed up!". My first item was the funny glasses, the first place I visited was the Dock and I though that his was the only room in the game. Anyway what I really hated was during the party I kept asking where the blue propeller hat is and no one would tell me. Then someone finally told me AFTER the party was over. After awhile of playing I thought that the game was stupid so I quit CP for a month or so. Then one day when I was board I played again. During Music Jam BJC695 was created as my test penguin. Awhile after that Brendan7195 got banned forever. Brendan7195 was a little over 500 days old. I was sad when he was banned because I lost some good friends. Now I use BJC695 as my current penguin and I think he's been banned twice (Only because he used to be my test penguin). One day I was bored on my computer and came across the CP wiki. Somehow I came across Hat Pop's page and that's how I became friends with most of you and became part of this Wiki!
Facts about me
My favorite band is the Red Hot Chili Peppers
I know a cheat to walk on any wall in club penguin
I have a Wii/Nintendo blog (Don't call me a geek)
One of My favorite video games is "The Legend of Zelda: Twilight Princess"
One of my favorite online games is line rider
My favorite CP game is Cart surfer
On Elite Penguin Force for the DS my favorite game is Snowboarding
My fastest time for solving rubiks magic is 8.39 seconds!
I can solve rubiks magic with my eyes closed
I live in New Jersey
My favorite TV shows are The Office, My Name is Earl, SNL, The Simpsons, and Futurama.
My favorite roller coaster is "Rolling Thunder" it is located at Six Flags: Great Advenure.
I've never broken a bone in my body.
The sports I play are Baseball, Golf, Cross Country & Ping-Pong (Table tennis) (if you consider that a sport)
My favorite movies that are NOT comedies are Iron man, Batman: The Dark Night And the Pirates of the Carribean Series.
I'll put a fact each week so keep comming back!
How many times have I...
This is where i saw how many times have i done a cerian thing THIS IS REAL LIFE NOT MADE UP and the year they happened (or i thing they happened).
How many times have you been seen on TV?- Twice once i visited a tv station for boy scouts (which i quit)and they showed us (2005 mabey im not sure) and another i was in NYC when the today show was still filming so i was seen in the backround (2008)
How many times have you been heard on the radio? Once boy scouts again we visited a radio station and they let us say our names (2002 mabey)
How many times have you seen a movie opening day? Three times dont remember the years they were
How many near death experiences have you had? More that I should have (over 5) years unknnown.
How many times have you bought a video game the 1st day it comes out? Three times
Stuff
Brendan7195 has a

Black belt

in the game Card Jitsu located in the Dojo. And they're gonna beat Sensei!
Awards
Wiki/Club Penguin Buddies
Hat Pop
Chasm415 (DigiSkymin)
Snowman 1001 (Sharkbate)
Teltu (Teltu1)
Spider880
Bigbird96
Ben 100022
07sandy (Spongebobrocks09)
CatZip888
Flystar55555
Vercool
Staffan15
Sk8rbluscat
09Patrick (Patrickrocks09)
Jone Penguin (Slow Poke)
Sk8itbot (Sk8itbot08)
Gamgee
Barkjon
Pingali Moi
Yorkielvr333 (Yorkielvr333CP)
Snicks10
If you not listed write your name.
Puffles
Red: Jamal
Blue: Grover
Green: Olive
White: Snowball
Colors I own
Red- My favortie color
Black- I wear it sometimes but not alot
Orange- Had it on my old account so i just bought it again after i got a new one
Yellow- To "clone" Hat Pop
Lime Green- The second color i bout on my old account so i bought it again
Light Blue- Bought it for Sharkbates Light BLue party which got canclled so shark you own me 20 coins
Favorite Rockhopper Moment
On March 7th 2009 I logged on to the server Icebound. Right when I entered the town I saw a red penguin quickly walk by when I saw that it was Rockhopper my mind went blank. I was so surprised that only three penguins were following him! He kept walking until he got to the cove. The whole way there he kept saying "HAR HAR HAR!". Once we got to the cove he started dancing everyone in the cove realized it was him right away. I didn't like this that much because I was trying to get a photo of just me and him. Anyway after a few minutes of dancing he walked over to the benches by the fire and told us a story. After that we started dancing again. A few minutes later we plated "Rockhopper Says" we basically but up the type of emote that he told us to. Then he said that Yarr had an idea to have a race to the Migrator. Instead of trying to win the race I tried to get a picture of just me and him. It took him awhile to get to the Migrator. He actually made a wrong turn into the Pet Shop. Once we got to the Migrator we danced for a bit than he asked if asked everyone got the background. During all this about five of my buddies logged on and all came to the cove so if it wasent for me they wouldent have seen him! Soon after that he left. To see a bit of my memory I have a few pictures of it go down to Rockhopper Pictures.
Famous Penguins I've seen
Rockhopper- x4 or x5 (I forget)
Penguin Band- x5 (I saw them three times in one day!)
Gary- x1
Aunt Artic- x3
Cadence- x2
Vader2006- was buddy But his sister deleted me :-( x10
Chinesetakeout- x5 REMOVED ME
Dr.Pepper66- x1
Wwe Adam- x1
Mimo777- x4
9China9- x3
UFried- x4
MeSanta- x2
EA12345- x1
ZoeZoe11- x1
Gator360- x2
Wonton- x1
rsnail- was buddy but he deleted me :-( x1
Chrisdog93- x2
Ojoc-x2
Dale 38 (Billybob)- BUDDY
Nickname1 (rsnail)- x1
Sk8itbot- BUDDY
Snowman 1001 - BUDDY
Fano- x5 (about)
Boomer 20- x3
Ice Boy 60- x1
Quotes
"
You have to remember the five D's of dodgeball Dodge, Duck, Dip, Dive and Dodge.
"
 

— Patches O'Houlihan
"
It's BRENDAN, B-R-E-N-D-A-N now get that in your head and spell my name right!
"
 

— Brendan7195
Signature
--Brendan7195 Viva la Wii 16:30, October 11, 2009 (UTC)
Awards I've made
Poll
Penguin Challenge
To get my penguin challenge you must do beat me in all of the multiplayer games in Club Penguin without losing any games. When you want to take the challenge tell me. Good Luck!
Pictures
Famous Penguin Pictures
---
Brendan7195 Viva la Wii