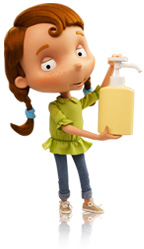 About me
I'm Buzzfan120, and as my username implies, I am a huge Buzz Lightyear fan! In fact, I love all things Disney. I also like Cheetos, Puffs Plus, Wubbzy and things that are blue. I hate zits, opera and when people say bad things about Disney.
About my Penguin
In the original Club penguin, my penguin, Roseydancer1, was a pink penguin who liked to dress up like Ruby. She was a pin collector, a ninja, and a secret agent. She had a posh ice palace and three cute puffles named Bluet, Tulip, and Violet (blue, pink, and purple puffles respectively).
In Club Penguin Island, I now have a blue penguin also named Buzzfan120, who, despite wearing a Buzz Lightyear costume, is in fact a girl. She likes ziplining, springboarding and bouncing on the trampoline. Now that's falling with style! :)
My favorite pages
Community content is available under
CC-BY-SA
unless otherwise noted.