Big Time Rush is awesome!
Page or Section under construction
This page or section is currently under maintenance or construction.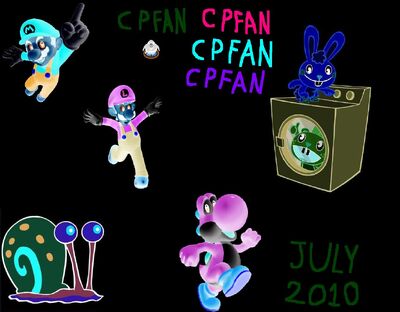 .
Ideas for CP
A new catalog called 'A Mix of Variety' which is just another version of Penguin Style for Level 5 Members in a new room called 'The Mall'. It would include things like Rares and unreleased items.
Non Member's Catalogue which would have a free item every month. That would be for any penguin.
CPFAN'S Corner
The real thing is here.
5 Interesting Facts About Me
My favourite food is corn.
I don't belive that 2012 is doomsday.
One of my hobbies is collecting puffles.
I am not a vegetarian.
My favourite beverage is Fanta.
Breaking the Tie
Click this link.
Funny Pics Slideshow
Herbert's Revenge
Click here for Volume 1 of the book series.
Weekly Poll
Danger Piggy!
Danger Piggy is OUT! Go to User:CPFAN/Danger Piggy!/Book I: Battles of the Dungeon to read book 1!
CARZtv
CARZtv is a system used to make plays and YouTube shows (when I figure out how to get HyperCam). You can register here.
Carzmoviefan's Player Card
The Sunstriker
Black Sunglasses
Surf Necklace
Black Hoodie
Flare
Black Checkered Shoes
Elite Puffles