Welcome to the Club Penguin Wiki! This page is yours- yes, yours. You can do anything you would like with it: you can add new sections, remove sections, or anything you want! There are no rules on how you make your page look! Remove this message when you're done reading it. Have fun! Just remember to follow the userpage policy to avoid your page being locked!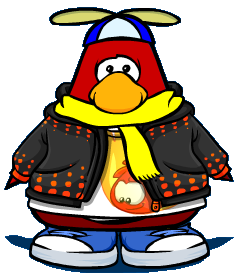 About me
I am Woow50000 (Woo-fif-tee-th-ow-sand) on Club Penguin, but some people name me Woow. I make Youtube videos alot. Woow is my main while my alt is xxepic1337xx, who is called Epic1337 or Epic.
About my Penguin
Woow50000 is a penguin used in alot of videos. Some videos are Diving Contest (Part 1) by Eaglefan246 (Oscar One) and Trapped in an Elevator (Part 1) and (Part 2) by Cardude2001 (me). Woow gets alot of freind requests and often is in a party.
A Few of my Videos
Gallery
Community content is available under
CC-BY-SA
unless otherwise noted.