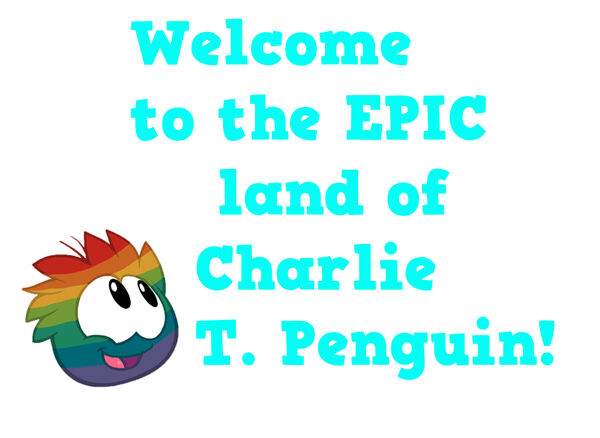 250
Meetable User
This article is about a user who is meetable in Club Penguin.
Charlie72971


Worker for the Puffle Hotel, part time EPF agent.
Information
Penguin's Name
Charlie72971
Favorites
Unknown
Member?
Yes
First Pin
Dubstep Puffle
Famous Penguins Met
Cadence, the Penguin Band, Rockhopper, Rookie, Gary
Date Joined Wiki
March, 31, 2013
Date Joined Club Penguin
May 2012
Admin?
No
About Me!
First thing you gotta know about me? Puffles. I LOVE puffles. That's why I work at the Puffle Hotel as a puffle trainer. Along with Wingman, my "sidekick" Rainbow Puffle, I help the puffles work out, groom them, feed them, let them take a nap, and even a dip in the pool. But that's not all.
I'm also a part-time EPF agent who's always ready to serve. Aided by my assistant Flare the Elite Puffle, we've taken Herbert down countless times. I find it fun just to watch him freak out when we wreck his plans. EAT IT POLAR BEAR!
My life, however, isn't all about work. Sometimes I just like to unwind in the forest with my black puffle, Dubstep. I like hanging out with him mainly because he likes to slow down and take it easy too. And he's pretty darn boss.

Also, I have a award! A snowflake award!!!
Gallery
My Extremely Messy Userbox Collection...