http://i1002.photobucket.com/albums/af145/Smaffsauce/HeyThere2_zpsc71a4370.png
Welcome everyone to my small corner of the Club Penguin Wiki. It appears somehow you've stumbled upon my page, quite possible you've either;
1. Been linked randomly by another person.
2. You've come here to stalk yours truely. o_o
3. You were looking for something else and somehow found 'Chilly Jetti'
4. You know of me and have decided to check out my profile, for some odd reason.
5. (Not sure how but..) all of the above!
Either way, hi there!
http://i1002.photobucket.com/albums/af145/Smaffsauce/WhoAmISmaller_zps39c8e504.png
As you may already know by my username, I'm Chilly Jetti.
To those of you who've noticed my presence in the chatbox, I am quite new here at the Club Penguin wikia however, I've been registered at Club Penguin for quite some time. I consider myself a pretty outgoing person and enjoy having the chat-box open to communicate with others who are a part of the wikia. So feel free to PM me whenever you catch me online!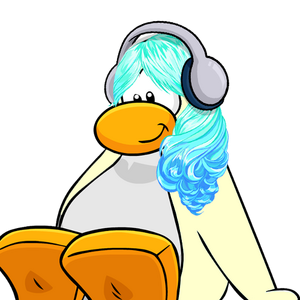 A bit about me:
I have quite a few hobbies that I really enjoy;
- Drawing.
- Painting.
- Reading.
- Training my dogs.
- Gaming.
I'm currently a student in my busiest year, so if I disappear now and then, it's probably school giving me a hard time! So relax if I go missing for a couple of days.

http://i1002.photobucket.com/albums/af145/Smaffsauce/MyPenguin_zps97f9b266.png
My penguin's name, like my username is also Chilly Jetti.SHOCK! HORROR!
http://i1002.photobucket.com/albums/af145/Smaffsauce/ChillyJettiScreenie_zpsb6df79db.png
My penguin as of the time I'm writing this, is officially 2155 days old! If you do the math (or enter it in Google) you'll know that the date 'Chilly Jetti' was born, was on May 14, 2007.
Userboxes
| | |
| --- | --- |
| | This user is an Aussie! That means they are from Australia, mate! |
| | |
| --- | --- |
| Be careful... | This user make run away with your cookies. |
Community content is available under
CC-BY-SA
unless otherwise noted.