This user's member penguin is called puppyboy2007
about me
HelloI Am COOOL JAY HUNT BUT PPL JUST CALL ME COOOL 31 I GO ON THE MUCKLUCK AND FLIPPERS SERVERS ON CLUB PENGUIN. I AM no longer a MEMBER. and I have 3 other cp accounts PUPPYBOY2007 and Watex Warior nightwing581
I just LOVE PURPLE
Puffles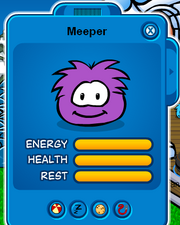 Behold their awesomeness and TREMBLE!
This user is a male Born at: on the smallest of the Three Little Islands
PSA AGENT:AGENT1 (FULL TIME)
What I studied in Club Penguin School: Everything i could and mostly HISTORY :) Age: 17
Agent: Yes
Tour Guide: Yes
Elite Penguin Force Agent: YES
Missions completed: All missions(epf too) .
Penguin birthday: feb. 26 1995
Red or Blue?: Blue
Favorite Server: Sabertooth
Have I met Rockhopper?:Yes
Have I ever met The Penguin Band?:Yes
Have I met Candence?: Yes
Have I met G/Gary?: Yes
Have I met Jet Pack Guy:Yes
Have I met Rookie:Yes
Have I met Agent PH:Yes
Have I met Dot:Yes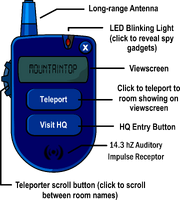 Autobiogophie
lived on the smallest of the Three Little Islands until I heard that penguins had made happy homes on the big island NEARBY. Me and my brother, Coool41 wanted to join them. Three days later, we had finished building a boat. I got a map so I could find my way to the big island. We made it about 3/4 there, when my boat sprung a leak!
I managed to fix my boat before it sunk. When I made it there, I saw penguins waving (Dot and Rookie). It turns out that I had landed at the Dock. The staring penguins were wondering why a penguin would sail out on a small wooden rowboat. The Penguins asked us questions, but one asked:

"Can I see your player cards?".
We were puzzled. What was a player card?
"What in the universe is a player card?!?!?" was the only response I had.
They were amazed.
"You aren't from around here, are you, not at all um... whats your names?"

"I'm Coool Jay Hunt, but CALL ME COOOL31."

"We will take you to Gary the Gadget Guy so Gary So he could make you player cards."

We arrived at the Sports Shop, as I later learned its name, where Gary took our photographs.

"You store all of your clothes and other special items in these compartments."

"Other special items, like what?" I asked.

Gary said, "Pins, backgrounds, and special awards that the PSA penguin Secret Agency gives penguins for completing special missions when we are called to duty."

G pointed to the other compartment.
"Backgrounds can slide right behind the picture of your penguin. Choose one you like free."
"Oh, coool!" I said.

I knew right then I was going to love it here.

Eventually I became a Secret Agent!I was so good i got promoted to the EPF!!!!
my naiton
i am candian and i am proud i love my naiton
my cp idol
HE MADE MY PLAYER CARD
HELPS ME ON MISSONS he is a Good Guy
JOBS
I WORK AS A DANCER:AT THE DISCO (PART TIME)
AS A DEEP SEA SALVGER: (Aqua Grabber PILOT) (PART TIME)
EPF AGENT:AGENT-1 (FULL TIME)
PASS TIMES
TRANING AT HQ
CART SURFIN
STOPING Herbert P. Bear Esquire
HIGHTIST SOCRES
High Scores
Catchin' Waves:1589 points
Cart Surfer:4455 points
Pizzatron 3000:1150 coins?
Dance Contest: 86 combo
Aqua Grabber 3300 coins no lifes lost
Card-Jitsu 16 matches ia a row
frends
Puffles
Intervew: i love to dance and i have a crush on pikachu and a don"t eat puffele O's with out salt and cokees with out cool whip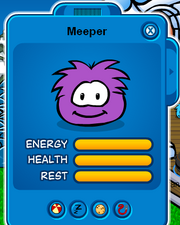 Intervew:i love pulling pranks on pikachu and i love flying with coool
j. hunt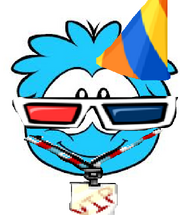 Intervew: i love watching and making moves and painting photos use
bath paints and my best buddy is Yarr and i love coool j. hunt
Intervew: i love surfin and Rockhopper but i dont like long walks but i hate
bart beacuse he pranks my best buddy pikachu
Community content is available under
CC-BY-SA
unless otherwise noted.