My Postcards

---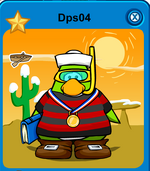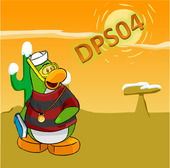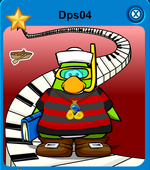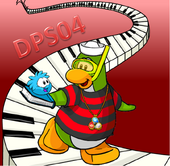 Choco Late9-styled avatars made by Dps04 Productions.

This is my 9000th edit!!
About My Penguin (Classic Club Penguin)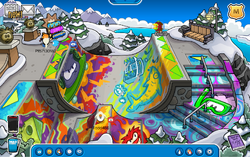 I had an account named Dps04 (created on 31 January 2008) in Club Penguin. My First Party was the Submarine Party. In fact, this was the party where I got my Yellow Snorkels, an item which I wear very often. Besides this, My penguin usually wore the Sailor Hat, Black and Red Sailor Shirt and the Brown Pirate Boots. By the end of Club Penguin (30 March 2017), my penguin was 3346 days old.
Thanks to Hey.youcp who gave me a free one week membership, I adopted puffles, They are:
Mr Brown
Radon
Penguin Shop
Bayda
Edelweiss
Marshmallow
Hong Kong
McDonalds
Macau
Mr Carrot
Elizabeth II
Ammonia
Miss Globe
Red!
(name not disclosed)
Colour World
Windsor
(name not disclosed)
Crude Oil
Fabulous
|}
ZH | Chinese translator
此用户是一名維基亞翻譯團隊成員,負責由中文譯成其他語言及/或由其他語言翻譯成中文。

展開  
維基亞翻譯隊是一項由維基亞成員創辨的自願計劃。目的是協助各維基亞翻譯上的工作。閣下如有翻譯上的需要,歡迎瀏覽我們的

計劃慨覽

,然後透過私人訊息聯絡本團隊任何有空的成員。

成為維基亞翻譯隊隊員能夠:
在任何翻譯上的請求有優先權。
增加閣下與其他維基亞會員接觸的機會,吸引更多訪客瀏覽您的維基亞。
幫助別人。
維基亞翻譯隊歡迎新成員參加!有意參加者可以在本計劃慨覽頁裏,在您願意翻譯的語言底下填上用户名和語言程度。如有任何疑問,請聯絡本計劃的領隊。
EN | English Brigadier
This user is a Wikia Language Brigadier for the English language.

Expand 
The Wikia Language Brigade is a voluntary project by Fandom users to help translate their own and other communities on fandom.com in the many available languages. You can

request translations

and

corrections

from our Brigadiers (project members). Read more of our background story on

this page

.

Being Project Member: Advantages
We're a fun and active team you'd definitely like working together with.
You get your name "out there" and may attract contributors for your own wiki.
Your effort will give chances to communities that need a helping hand.
The Wikia Language Brigade can always use extra members! All you need to do to join, is putting your username and language level on the memberlist for English or other languages. Any further questions? Read up on the FAQ or contact the project leader.