Welcome to the Club Penguin Wiki! This page is yours- yes, yours. You can do anything you would like with it: you can add new sections, remove sections, or anything you want! There are no rules on how you make your page look! Remove this message when you're done reading it. Have fun! Just remember to follow the userpage policy to avoid your page being locked!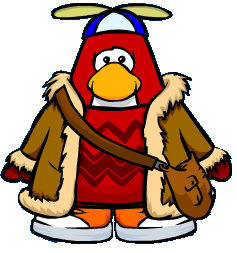 About me
Hello everybody, you might know Desteni4 on Club Penguin. He wears the Jam Cap, Blue Hockey Jersey, and he wears 2 Cool Glasses. He says he will never take off his Cap. But he`s so exited that he fell off his chair once about the Puffle Party 2013. He wants the Rainbow Puffle. He broke his leg 55 times so he is not speaking much. He is emmbaressed.
===About my Penguin===
Hello everybody, I`m Desteni4. I`m a Blue penguin on CP, I wear the Jam Cap, and the Blue Hockey Jersey. But I`m a boy. I`m super old, about the first penguin my master made. Even though this might be funny to some people, I have been banned once in my life. -Desteni4.
My favorite pages
Add links to your favorite pages on the wiki here!
I will give a youtube vid for my favorite music!
My contributions
Community content is available under
CC-BY-SA
unless otherwise noted.