I am now too old to play a kids game.
Bye Bye! (*^▽^)/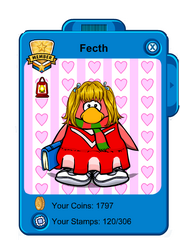 I joined Club Penguin on May 27th, 2006.
My first Pin was the Mining Lantern Pin.
My first Penguin Color was Light Blue.
My first item was the Miners Helmet.
My first background was the Heart Background.
I became a member in late October 2008.
I have a lot of Rare Items.