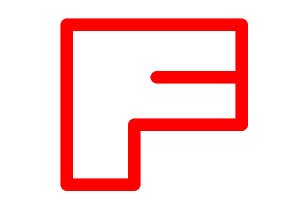 Flystar55555
likes the Absoulte Energie, der gefürchtete Schildkröte-Pilz, Diktator der Penguin-Enzyklopädie!!! They Hail TurtleShroom, and as such, are Turtlenators!! Yeah!
The Contributions of Flystar55555

My page on the Club Penguin Fanon Wiki.
Please visit here to see my amazing stories I wrote about Flystar55555
I started REAL early on Bulbapedia. If any other peoples edit that wiki, tell me on my talk page on HERE, not Bulbapedia.
Announcements
Announcements
GIZMO!!!!! AAAAHHH!!!!!! (You know what he did. He deleted me)
GIZMO ADDED ME!!!!!!!!!!!!!!!
I saw a beta!
My party starts tommorow!
The story of how I got to CP and the beginning of CP life
I was born on a very distant island called Alugasaurialako Island, an island undiscovered to be on maps. My mother penguin's name was Fibobialachu38, father penguin's name was Ghacolapwak295. They were later renamed, mother penguin's name Fabolous951, father penguin's name Funter3 when we crash landed on Club Penguin. My name was Molaconimaku486, but later named Flystar55555. How did we crash on CP? We used some of our undiscovered technology, and the gadgets went out of control and exploded. We flew thousands of miles across the world and landed in the ocean near some land, and that land was Club Penguin. When we got to the land, all the creatures were mainly the same species as us, penguins, and the others looked like colored puffballs with eyes, puffles. I even saw a shadow of a mutated crab! We talked to some of the locals of CP, and they called some people to build us an igloo and give us free food, water, and supplies we needed. They even gave us a Blue puffle we named Alugasaur to remind us of the island. Then I made some friends like Arceus493 and Bambi409.(And when I turned 12, the year after we crashed landed, I got a Yellow puffle of my own named Molacon to remind me of my old name. And that's the same year my mom had another baby we named Star756. When she turned 12 she got a Purple puffle she named Ialako to remind us the other part of the island's name.)
The part in parentheses is some part of sister penguin's and my later life.
Subpages
Server
I go on the server Yeti most of the time. If it's full, I go on a random server, usually Sherbet, but I go on any server randomly.
I own a Number!
I own number 367495! This is proof!
Igloo
My igloo on 11-10-07 is Party igloo.The following stuff listed here. Deluxe Igloo,Royal Throne,Dinner Chair,Bamboo Table,Puffle Igloo,Puffle Condo,Cake,Red Balloon(9),Feeding Dish(Double Dish).
My Aquatic igloo has the following items:Snow Globe igloo,Royal Throne,Clam,Mermaid Clock,Shell Chair,Big Aquarium.
My outdoor(camping)igloo has the following items:Snow Globe igloo,Campfire,Dinner Chair(8),Seaweed(2),Christmas Tree,Mini Christmas Tree,Snowman,Sled
Tips on Club Penguin
The 1st tip is about Cart Surfer.Just repeat this pattern of tricks:Handstand,Jump.My 2nd tip is the ghost clothes.You put on your favorite clothes that don't use a dance or wave.Then click on you.Then take all your clothes off but still have the player card open.Then put on dance clothes,still have your player card open.Then dance.My 3rd tip is for Aqua Grabber.The fllowing items are in these locations.Rudder:Go straight down when you start.Treasure:Go a little bit off the right side of the net,then go down.Anchor:Go down until you get to a shadow of Rockhopper's ship,go left.Helm (ship wheel):Shadow of ship,then right,go up when you see a way upward.Journal:Same as helm,but go past the way upward,there's another way,go up.That's all I have for now.
Puffle Names
I named all my puffles from natural elements (Water,Fire etc.),except my Purple and Pink puffles. And my non-member puffles have -er at the end,while my member ones have -y at the end. All my puffles have been trained to do a ninja move, except Sunny, who ran away before ninjas existed.

Blue:Splasher (ninja move: Speed Bounce)
Red:Flamer (ninja move: Wave Summon)
Green:Grassy (ninja move: Propellor Hat)
Purple:Beasty (ninja move: Super Bubble)
Black:Coaly (ninja move: Tornado Spin)
Pink:Fluffy (ninja move: Teeth Shine)
Yellow:Sunny (ran away):(
Yellow:Sunny II (ninja move: Gong Screech)
My Buddies On Club Penguin
Real Life Friends + Family
Meme11237
Redfreddy44
Star756
Rocker756
Punker756
Flygirl55555
Jayroo 10
Normal Penguins
A bunch!
Wiki Friends
Famous Penguins + Betas
Famous Penguin Encounters
Some of my looks
Aquatic:Diver Helmet,Wetsuit,Flippers,Snorkel.
Aquatic2:Wetsuit,Yellow spike hair,Snorkel,Life jacket,Flippers.
Penguin Band:PB hoodie,YS hair,Sglasses,Black sneakers.
Robo-penguin:Robot suit,Robot helm,Black sneakers,Silver watch.
Alien:Alien suit,Alien mask,Flippers.
Superhero:Blue suit,Bluemask,Blue cape(or magic cape).
School:Red pack,Glasses,YS hair,ILP shirt,Sneakers.
Knight:Knight Costume,Knight Helmet,Orange Tabbard,Orange Shield.
Dragon:Dragon Costume,Flippers.
Wizard:Wizard Hat,Squire Tunic,Crystal Staff.
Pokemon Trainer:Red Ball Cap, Blue and White shirt
Ninja:Ninja Mask, Ninja Outfit
Ninja Messenger:Ninja Mask, Brown Messenger Bag, Ninja Outfit, Lantern, Geta Sandals
Favorites
Club Penguin Edition
Color: Red
Puffle: Splasher (my first also)
Place: My Igloo, Dojo
Famous Penguin: Rockhopper, G
Hairdo: Firestriker, Messiness (looks like my hair in real life)
Card-Jitsu Belt: Black, of course(I am a brown belt)
Real Life Edition
Color: Red
TV Show: SpongeBob SquarePants
Video Game: Super Smash Bros. Brawl, Mario Super Sluggers
Computer Game: Club Penguin
Book Series: Harry Potter (am currently on 4th book)
Sport: Taekwondo (I'm a orange belt with 0 stripes!)
Number of edits
Facts
I'm ALMOST unbeatable at Sled Racing track Bunny Hill.
I met Heatblast227!
My Inventions
I am the other inventor for the Top Agents (other one Agent D). Here are some of my inventions:
Snowball machinegun: Shoots 10 SPS (snowballs per second).(bug fixed)
Stinky waffles: Sounds not much of an invention, but it is used to lure Captain Str00del to eat the waffle, then BAM, he falls asleep for 1 hour.(bug fixed)
Superbinoculars: Can be used to track traces of our enemies, night vision, microscope(can see atoms), telescope(can see Proxima Centauri easily), and X-ray vision.
Iron Man suit: Can fly, use smaller versions of the snowball machinegun(see description above),and penetrate any projectile. (currently working on bug)
Lie detector: You said it, it detects lies to whoever is wearing the headset.
Super Hovercar(for those agents who don't like the Iron Man suit): This thing is NOT your average car! It flies, travels 500 MPH, and more.
Test Chamber: Similar to G's Test Chamber, but it has more buttons. The other buttons are shrink, grow, destroodelize, and teleport.
More coming soon

Agent H reporting. The stinky waffles won't work. Iron Man costume gave me two bruises. Snowball Gun backfired.
Random Pictures
YouTube Videos i've been in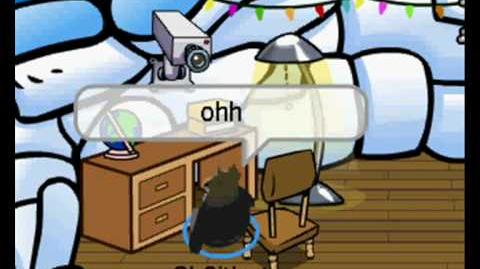 Gryffindor High Council
This is my personal Wall of Fame (kind of)! The members of the High Council are:
Gryffindor Unhigh Council
The Unhigh Council is the opposite of the High Council: Bad People! Here are the Unhigh Council Members:
All Str00del
Sanity Penguin
Polls
Who do you think should be the POTM?
Please don't vote for yourself! Or use alternate accounts to vote for yourself!
Who do you think should be POTM?
What do you think of Rbfskywalker's laws?
Rbfskywalker, you are not allowed to vote in this poll. Votes end January 4th, 2009.
What do you think of Rbfskywalker's laws?
How much do YOU know about Club Penguin?
Is Rockhopper's ship called the Migorator?
True or False? Is Rockhopper's ship called the Migorator?
How many yearbooks are there?
How many yearbooks are there?
Which of the following are famous and waddle around Club Penguin?
Which of the following are famous and waddle around on Club Penguin?
Answers
Rockhopper's Ship: False, it's called the Migrator, not the Migorator
Yearbooks: 0-3, 3 yearbooks
Famous Penguins: Penguin Band, Rockhopper, and G
Other Quizzes
What is about 3 times the square root of pi?
What is about 3 times the square root of pi?
Answer
5-9, the exact answer is 5.31601353
Top Users number of edits compared to mine
4th hale's:
Mine:
Community content is available under
CC-BY-SA
unless otherwise noted.