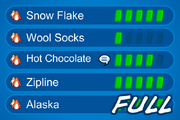 Ok lets don't edit the wiki EDIT THE WIKI!AND don't give me ideas for my new user GIVE IDEAS FOR MY NEW USER PAGE!
SEE THE LATEST CLUB PENGUIN WIKI ISSUE!DELIVERED EVERY TUESDAY!
LIVE CHAT
<chat />
About Me
Sillybudz

Information
Full Name
Sillybudz
Species
Alien
Position
Silly Penguin and Silly Teacher
Appeared
Around The World
Color
Green(Earth Day and April Fools)Aqua and Red(Medieval Parties)
Clothes Items
Depends on what I wear
Related To
None
Friends With
Everything (including Jupiter,Mars)
Meetable Character?
Yes
"

"
 

— Sillybudz
Sillybudz(me) is a user on CP.He loves to be silly.I am a penguin who has no membership.

Get ready for the Medieval Party 2012...

Oh sorry, I was just opening the Medieval Party 2012 cabinet.. I was actually opening the Western Party 2006 Cabinet. Wrong cabinet.. OH NO! I CANT CLOSE IT! Ok I guess I will have to show you more, and it will be done.

Good/Ok| Online at around 2:32 PM - 9 PM(Weekdays) all day(weekends) Penguin Standard Time

MORE CANCELLED