Iamred1


Me
Information
Penguin's Name
Iamred777
Favorites
Club Penguin, UNCP, the interwebz, xat, iCP.
Member?
No
First Pin
Tree Pin
Famous Penguins Met
Rockhopper x20, Gary x2 and Sensei x1
Date Joined Wiki
June 30, 2009
Date Joined Club Penguin
Early 2009
Admin?
Former Rollback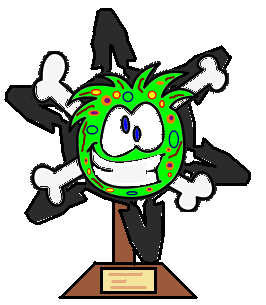 UNCP - Because it PWNZ.
--Iamred1~Mwen Wouj Talk to me! Pale m!HELP FOR HAITI~POU ED AYITI
Life of Club Penguin
Iamred first began Club Penguin in January 2009, when the Fiesta was going on! All I can remember is Golden Steps outside the NightClub, and the Taco Pin and the free item was in the Forest (I think) and it was a Mini Sombrero. The in Febuary 2009 the first ever Puffle Party was here! I was so exited! I saw a White Puffle! And the Free Item was in the Cove! Talking of the Cove, sometimes I pretended to be "Keeper of the Cove", I still do sometimes. It was a Puffle Bandana. Then some in March or April I accidently banned my penguin one too many times! Oh No! I e-mailed Club Penguin on the problem, but they didn't unban Iamred. I had to make another penguin! So I made Iamred777, and didn't use him for 5 days, then I logged in him, when to the Dojo Courtyard and got the Tree Pin. After many failures and attemps I finally became a Ninja, sometime in the summer. I went to the Ninja Hideout, and tried to buy stuff from the Martial Artworks catalogue, but I couldn't I needed to be a member! Then on a hot sunny day me and friend went out to buy a 1 Month Club Penguin membership, the first shop we knew had memberships we went in (ASDA). I picked up the Membership Card and went to pay. NO! I only had £3.10, and the membership cost £3.95. How bad. A couple of days later I saw my friend at the Stage on Club Penguin and he was a member! I was so annoyed. He had the Blue Viking Helmet! Also he is rare so I was more annoyed (he has the Lighthouse Shirt, no not from the Treasure Book). So I decided to become a normal citizen. Then in November 2009, a new room came the Fire Dojo! I was a Ninja so I thought I could get in! Wrong! It was for members. Another member thing. Then at the Holidays Party 2009, there was only one free item! The first Christmas/Holiday Party with only one, but in a way the Mystery Present could have been one. Then on December 30, 2009 a friend gave me a Card-Jitsu code! It unlocked the 2 Fire Camera Card, 3 Water Water Balloon card, 5 Water Chocolate Pizza card and a Power Card the 9 Ice Xtreme-JetPack-Surfer card! Also on 30 December, 2009 I was in a war, well not a war more like an invasion! The ACP (Army of Club Penguin) was at the Snow Forts on the Server Snow Forts for a end of decade tournament! On 31 December, 2009 I was waiting for the New Year! In 2010 I started a new Club Penguin life... January and Febuary were uneventful really (to me). I was so annoyed the the St. Patricks Day Party AND the Winter Fiesta parties didn't run in 2010. GRRRR. xat help me with Club Penguin as I found new friends and stuff. Then around April/June I unlocked two more Card-Jitsu codes (this time from people on xat).
Famous Penguins met
Rockhopper - x21
Gary - x2
Sensei - x1
Cadence - x0
My CP favorites
My Red Puffle is called Surf, and my Blue Puffle is called Windy.
Templates
Pages created by me!
Extension:DynamicPageList (DPL), version 2.3.0 : Error: Wrong 'namespace' parameter: 'Archive'! Help: namespace= empty string (Main) | Blog | Blog_talk | Board | Board_Thread | Category | Category_talk | Club_Penguin_Wiki | Club_Penguin_Wiki_talk | File | File_talk | Forum | Forum_talk | Help | Help_talk | Ideas | Ideas_talk | MediaWiki | MediaWiki_talk | Message_Wall | Message_Wall_Greeting | Module | Module_talk | Portal | Portal_talk | Talk | Template | Template_talk | Thread | Topic | User | User_blog | User_blog_comment | User_talk.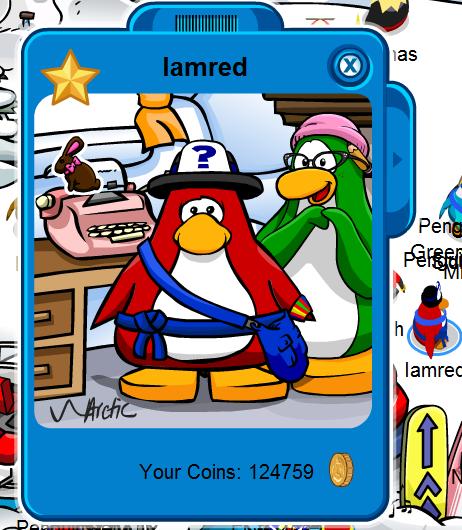 Community content is available under
CC-BY-SA
unless otherwise noted.