Page or Section under construction
This page or section is currently under maintenance or construction.
This page is not bad
This page is not bad, this page has a lot of information.
Barack Obama approves this.
Meetable User
This article is about a user who is meetable in Club Penguin.
Meetable Character
This article is about someone who is meetable in Club Penguin.
318
"
Swag till ya Fall
"
 

— Meh
KTMWikia800 the fabulous. :D


WHAT ARE YOU DOING IN MY SWAMP?!?!
Information
Penguin's Name
SuperKTM (Feel free to friend me!)
Real Sonic [BANNED FOREVER]
Favorites
Pizza, BFDI, II, Mixels, Puffles, Pookies (No offence), etc.
Member?
Yes, 1 month
First Pin
The new pin of the wooden sword!
Famous Penguins Met
Rockhopper, Gary, Herbert P. Bear
Date Joined Wiki
May 14 2014
Date Joined Club Penguin
November 12 2014 (SuperKTM)
I forgot D: (Real Sonic)
Admin?
Noes. T_T

Sup lad(ie)s. Welcome to my official Club Penguin Wiki page! In here, you can see all of my Club Penguin wiki stuff. If you'd like to explore my iggy- I mean page, you may! So go ahead! You can also send me mail on my Mailbox. Now sit down, grab some Cream Soda, and check out my page! ENJOY! Also, check out my sandbox for custom stuff!
WARNING BEFORE READING: I am known to like Pookies, but do not bully me because it is against the policies! Please respect my opinion and I'll respect yours. So beware of Pookie stuff!
Userboxes
Too much templates
Aaaaaah! This page already has too much templates!!! NOOOO!!! WHAT HAVE YOU DONE!! You just made it worse by adding another template; this one! You can help the wiki by ADDING EVEN MORE TEMPLATES, MWUHAHAHAHAA!!!
Normal
| | |
| --- | --- |
| | This user LOVES pookies. |
| | |
| --- | --- |
| | KTMWikia8000 Loves Butter! Sky would be happy. |
| | |
| --- | --- |
| | KTMWikia8000 doesn't even like squids in Club Penguin! Sky would be happy. |
Puffles
Ninja
Free Gift!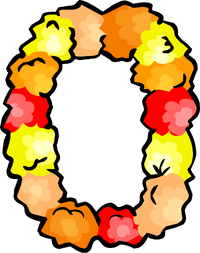 Page finished.
Did you read the whole page? Then I hope you enjoyed it! If you like me, click on the like button!
Community content is available under
CC-BY-SA
unless otherwise noted.