My Quotes
"Muffins!"
-from a random LDJ22
"Mmm...pie..."
-from a hungry LDJ22
"NO MUM I WILL NOT SNOG YOU!!!!"
from an even more random LDJ22!
my best friends of all time(you probably don't know them)
Bigsister881 Aly 74821(she's not on cp anymore) Icyyyyyy(non member)
What team are you on?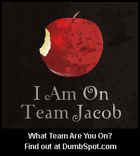 oh ya!werewolves own!!sorry vamps!haha!
please click on this!!!!!!!
PLEASE GO TO MY WORDPRESS WEBSITE!!!I NEED COMMENTS!!!HERE IS THE LINK:http://ldj22.wordpress.com/
awards you can get from me
about LDJ22
name:LDJ22(isn't it obvious????)
member:yes,level 2
puffles:0,they are too hard to take care of!
coins:between 700,000 and 900,000
my usual outfit: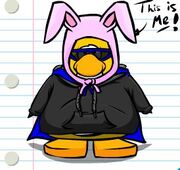 age:177 days old(as of june 17,2009)
servers I am on(in order):winter land,frozen,abominable,mammoth
I will add anybody!
Funny joke
Decode this message!use google translator.
Un niño le dice a un policía: - Señor policía, allí hay una pelea desde hace media hora. El policía le contesta: - Si dices que la pelea ha empezado hace media hora ¿por qué no me avisaste antes? El niño responde: - Porque mi papá estaba ganando.
it even made my dad laugh(not kidding)!!!!
Templates
| | |
| --- | --- |
| | This user has finished school and is now on summer vacation! Hooray! |