"
Sup My Pips!!
"
 

— Love07818
Love07818


'Love07818's Player card- Time to GEAR UP!'
Information
Penguin's Name
Love07818
Favorites
Purple
Member?
yes (1 year)
First Pin
Party Favors Pin
Famous Penguins Met
All except for gary
Date Joined Wiki
March 3,2012
Date Joined Club Penguin
December2010
Admin?
No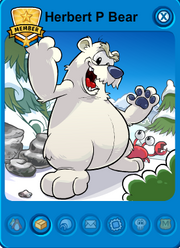 About me
I returned!!!! I go mostly on sherbet,sleet,white out or white house. I cant wait for the new party!!!! Im a fan of shake it up! My favourite character is Cece Jones.I also love NINJAGO!! I love Kai and Lloyd in his older version.
Im not really active in this wiki because of school.

This all my friends in here:
and many more!!!
My Signature
Love07818 Go cp,Go,Go cp!! (old)
Bow before me!! Love. (Old 2)
Love the rock star (old 3)
----Love the rockstar!! 13:49, August 28, 2012 (UTC) (new)
Time to GEAR UP!! (Only for November - December 4)
Templates
 Loading music...