THE ELITE PENGUIN FORCE IS DOOMED! SURRENDER, TIME IS SHORT. THE ISLAND IS DOOMED IN ABOUT: Error: Invalid time. UTC This message will be displayed if the timer does not show up (if you do not have javascript enabled on your browser, for example)

▬▬▬▬▬▬▬▬▬▬▬ஜ۩۞۩ஜ▬▬▬▬▬▬▬▬▬▬▬▬▬▬▬▬▬▬▬▬▬ஜ۩۞۩ஜ▬▬▬▬▬▬▬▬▬▬▬▬▬▬▬▬▬▬▬▬▬ஜ۩۞۩ஜ▬▬▬▬▬▬▬▬▬▬▬▬▬▬▬▬▬▬▬▬▬ஜ۩۞۩ஜ▬▬▬▬▬▬▬▬▬▬▬▬▬▬▬▬▬▬▬▬▬ஜ۩۞۩ஜ▬▬▬▬▬▬▬▬▬▬▬▬▬▬▬▬▬▬▬▬▬ஜ۩۞۩ஜ▬▬▬▬▬▬▬▬▬▬▬▬▬▬▬▬▬▬▬▬▬ஜ۩۞۩ஜ▬▬▬▬▬▬▬▬▬▬▬▬▬▬▬▬▬▬▬▬▬ஜ۩۞۩ஜ▬▬▬▬▬▬▬▬▬▬▬▬▬▬▬▬▬▬▬▬
"
Look, a distraction!
"
 

— Mariobilly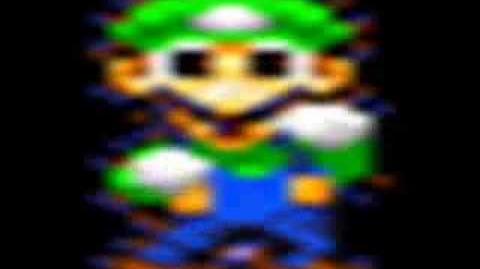 Mariobilly's hard drive expiration on: February 19, 10379
About me
(Auto)Bio
Mariobilly (me) is a peaceful, fun-loving Club Penguin, and Club Penguin Wiki user, who discovered he is actually a robot made by Herbert. I like to meet other penguins, and when it comes out, I'm switching to the color Arctic White. After I get it, I will have a poll to see if I should go back to Red, or keep Arctic White. If you want to meet me on Club Penguin, please leave me a message in my inbox.
P.S. Pick ther server Tuxedo, because busy servers won't load for me, and it's my favorite server, because I used to make arrangements to meet my real life friends there.
Puffles
Red: Fireball
Orange: Cookie
Yellow: Paint
Green: Weegee
Blue: Roy
Purple: Peachy
Pink: Sweetie
White: Snowball
Black: Skateball
Brown: Poop
(other) Brown: Hi
Notices
Notice Board
Mariobilly's Notice Board! READ IT!!
Notices:
The first Mariobilly Monday is today at 3:00 PST, on Tuxedo!
To do list:
Directory:
Other
Basic
My party logo:

Fun Facts
I joined Club Penguin on the same day Club Penguin Improvement Project was launched!
I have 1 of each puffle, except for Brown Puffle, which I have 2 of.
I'm friends with the famous Cool Times!
I've protected this wiki against the vandal breaches of Benzim, Kirby39, his immediately blocked sock puppet account, Unknown, DreamNinja, 99.169.64.195, Somerandomguy4, Somerandomguy8, and 24.182.64.88.
I have created the 4,600th 4700th and 5000th articles on the wiki, Nyan Puffle Blue Dragon Feet, and Sherwood Hat.
My penguin ID is 52716188.
Mariobilly's Wall of Worthiness
If you are featured on here, here's a neat template to put on your userpage!

People I really like on this wiki.
Random Pics
Templates
ஜ۩۞۩ஜ▬▬▬▬▬▬▬▬▬▬▬▬▬▬▬▬▬▬▬▬▬ஜ۩۞۩ஜ▬▬▬▬▬▬▬▬▬▬▬▬▬▬▬▬▬▬▬▬▬ஜ۩۞۩ஜ▬▬▬▬▬▬▬▬▬▬▬▬▬▬▬▬▬▬▬▬▬ஜ۩۞۩ஜ▬▬▬▬▬▬▬▬▬▬▬▬▬▬▬▬▬▬▬▬▬ஜ۩۞۩ஜ▬▬▬▬▬▬▬▬▬▬▬▬▬▬▬▬▬▬▬▬▬ஜ۩۞۩ஜ▬▬▬▬▬▬▬▬▬▬▬▬▬▬▬▬▬▬▬▬▬ஜ۩۞۩ஜ▬▬▬▬▬▬▬▬▬▬▬▬▬▬▬▬▬▬▬▬▬ஜ۩۞۩ஜ▬▬▬▬▬▬▬▬▬▬▬▬▬▬▬▬▬▬▬▬
Community content is available under
CC-BY-SA
unless otherwise noted.