Welcome!
Hi, welcome to my userpage! If you want read about my penguin and my puffles, read below this. Or if not,.. eeh,.. buy cheese for your puffle! XD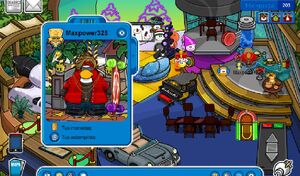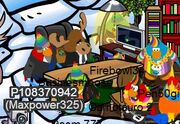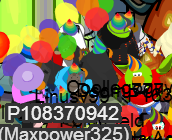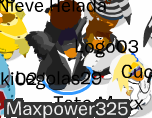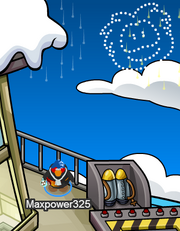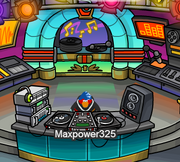 About my Penguin
My penguin is Maxpower325, I joined CP in December 20, 2009(Exactly three years after the invention of this wiki LoL).
My Puffles
Rock (Red)
Leal (Blue)
Omega (Green)
Arte (Yellow)
Fuego (Black)
Nieve (White)
Brite (Pink)
Dance (Purple)
Nibbler (Orange)
Cafetero (Brown)
Maxpuffle (Rainbow)
Sparkie (Rainbow)
Ultimate (Golden)
Sky (Blue Triceratops)
Midnight (Black T-Rex)
Fresh (Pink Stegosaurius)
Blaster (Red Triceratops)
Wizard (Purple T-rex)
Cheese (Yellow Stegosaurius)
Mimi (Orange Tabby Cat)
Wolfie (Blue Border Collie)
Sin Cerebro (Snowman Puffle)
Slender Man (Ghost Puffle)
Some names are in Spanish.
I have 21 puffles.
My favorite pages
Userboxes
DS Games
Mini-Games
Rooms
Villains
In-Game Missions
Others
My contributions
2