100
Welcome to my userpage!
I am Mixer2301!
Why are there so many boxes?
No idea what to type here!
Thanks for viewing my page on 14:42,8 , August ,2020!
About Mixer2301...

Mixer2301 has once been the Penguin of the Month! Cheers for them!

To vote for this month's Penguin of the Month, follow the link!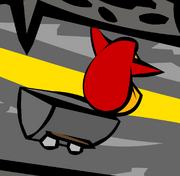 Welcome to my user page!
You can find some good contents in my userpage, as the Sub-Page box above and the "Image Link" box below might help :) Have a nice day!
Mixer2301's Editcount ( + )
Total
clubpenguin
9,293
100%
(Main)
4,745
%
Talk
49
%
User
670
%
User talk
379
%
Project
479
%
Project talk
2
%
File
339
%
File talk
0
%
MediaWiki
70
%
MediaWiki talk
0
%
Template
215
%
Template talk
3
%
Help
0
%
Help talk
0
%
Category
9
%
Category talk
2
%
Forum
0
%
Forum talk
0
%
Portal
1
%
Portal talk
0
%
Ideas
19
%
Ideas talk
0
%
User blog
105
%
User blog comment
1,170
%
Msg Wall Greeting
0
%
Board
0
%
Board Thread
196
%
Topic
0
%