Welcome to the Club Penguin Wiki! This page is yours- yes, yours. You can do anything you would like with it: you can add new sections, remove sections, or anything you want! There are no rules on how you make your page look! Remove this message when you're done reading it. Have fun! Just remember to follow the userpage policy to avoid your page being locked!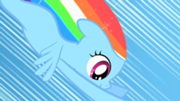 About me
This is the "About Me" section. Edit this and tell the community a little about yourself! Make sure whatever written in here complies with the Privacy Policy!
About my Penguin
Gabbylove401 is my main penguin on cp. She has lots of friends, and wants to be a member. I hve 3 accounts on cp, So it's alot to handle. In all, i have 4 pets. My favorite one is Hearts on Heart Gal Go. A convo with Hearts Hearts: Can I have a wiki account? Me: No. Hearts: Please? Me: No! Hearts: Please? Me: NO! Hearts: Please? Me: NO MEANS NO! Hearts: Please? *Sad eyes* Me: Ask one more time and your kicked out! Hearts: ... Me: (If somebody's in iggy) That always does it.
My favorite pages
http://mlp.wikia.com/wiki/My_Little_Pony_Friendship_is_Magic_Wiki
Userboxes
| | |
| --- | --- |
| NAME | Princess Gabriella's penguin is called Heart Gal Go. |
My contributions
What i like to do
Well, i like to do fun stuff like listen to music, dance etc.
My current background on my computer
Purple Guitar!
Friends list
Ugly turtle If you want to be my friend, ask me!
Enemy list
Dororo111122 HE CALLS ME GAB-DUDE ALL THE TIME! UGGH!
Idk wat this should be
Meetable User
This article is about a user who is meetable in Club Penguin.

Not done.
Community content is available under
CC-BY-SA
unless otherwise noted.