Hello people. I'm the Penguin Golpesujo(but now are P72420893) On CLub Penguin i have 475 days, i'm a Fire Ninja, Ninja, Tour Guide, Secret Agent, and rich! I have 1 milion coins on CP.
I play Club Penguin since 14/11/08, and i helped the Dojo.
My favorites party's are the Dig Outo The Dojo and Christimas Party'08.
My puffles are: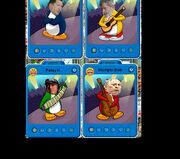 (if you see names on other language, are why i'm from Brazil!)
Red: O Legal(The Best)
White: Calmo (Zen)
Orange: Brincalhão (Funny)
Pink: Cordinha (Little Rope)
Blue: Relax (Relax)
Black: Irritado (Angry)
Purple: Dançarina (Dance)
Green: Palhaço (Joke)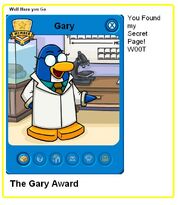 Yellow: Picasso (Picasso)
My favorites frases:
"O loko bicho!"
"Esta fera ai"
"o O"
"Wow!!"
"?(emoticon)"
Look my photos
---
Templates, captche?