Wanna see my polls User:Snicks10/polls

my signturs
any time there is no party
-Snicks10 I am cool and so are you I rule and so do you! sup
June 2011
-Snicks10 rock on lets get this party started! sup
logo
here is my logo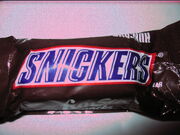 Snicks10 tracker
online= no
sever= none
room= none
wiki
Did you know I have a wiki here is a link to it
http://clubpenguincool.wikia.com/wiki/Club_penguin_Wiki
first b-day on cp
my first b-day on cp is soon
Wanna take
here is a link to it
My favorite pages
Meetable User
This article is about a user who is meetable in Club Penguin.
my test penguin
a penguin na

Information
Full Name
a penguin na
Species
Penguin
Position
EPF Agent
Appeared
every party
Color
aqua
Clothes Items
every non member party clothes starting december
Related To
Snicks10
Friends With
cory8
Meetable Character?
?
The Contributions of Snicks10
questions
Which Is Upgrader1's Penguin Number?
PST
Monday
Penguin Standard Time (PST)
Your Local Time: 23:44
who needs the clock tower you have time right here
how my penguin formed
In 2005 in rockhopper iland rockhopper found me and raised me and took me to club penguin. Rockhopper is my dad. Sensai is my grandpa. Candence is my mom. Penguin band are my bros. Gary is my cousin. Aunt arctic is my aunt Uncle Arcic is my uncle.
hq
pss I have an hq
click here