Sonicpeguin6 Tracker
The Contributions of Sonicpeguin6
---
To-Do list
Try not to steal anyones property
Try to earn Awards
Being polite to others
Sorry
I'm sorry for all the trouble i caused because i was really new and i didn't knew how to edit and thats why i copied you so please give me another chance i swear to the wiki it will never happen again so please give me another chance.
My Stuff
SonicPeguin6 joined the Federation of Penguins of 2008.


















What i'm up too
Well i was thinking of earning awards instead of stealing them from other people (by the way i'm sorry about that) so first of i will be editing some articles so that i get awards and aslo i hoping to be in the wall of worthy editors and this time i'm not gonna lie or copy someone else who iss in the wall of fame so i might say i did copy my page to have my stuff here so i hope make friends for real this time. Sonicpeguin6TALK TO ME E 19:78, 21 March 2009 (UTC)
Awards
Polls
My Band
Well to tell you the truth i don't really have a band but i'll edit some of the people who might want to join the band and showtimes.
SonicPeguin6- Bass Player, Trumpet
Spongebobrocks09- Hip Hop Dj, Guitar
09patrick- Pop Dancer, Bass Player
Turtleshroom- Tuba, Backup pop singer
Barkjon- Tamborine, Keytar Player
welcomejohn- Piano, Hip Hop Singer
Concert: Pizza Parlor 7:00 EST (NOT REAL!!!, Just in Club Penguin)
Break: July 5th 2009 4:00 Pm
More About Me
Here is What i do in life:
Do my Regular Stuff in School
(BUT YOUR ASKING ABOUT MY WEEKEND OFF FROM SCHOOL, WELL THATS A DIFFRENT STORY.)
In the weekends
My mom leaves me and my sister alone when she goes to work
Hes got suprises to take us anywhere
Sometimes i go to bitrhday parties
blahblahblahblahblah you know that rest
Yeah thats my life alright, SO YOU BETTER NOT FORGET THAT Sonicpeguin6TALK TO ME E 19:78, 21 March 2009 (UTC)
Ways of Mastering Dance Contest
This video will show you how to beat it (Beacause i'm too lazy to write it for you -_-)
There well maybe it didn't show you but hey its just a video or if you have a problem with me then i will soon block you forever MWHAHAHAHAHA sorry :(
My Puffles
My pics
More of Club Penguin
I Usallly don't get pics in the wiki but i did got a sonic logo that stands for me but first of all let me tell you that it is a huge picture of me!!!!!!!!! :D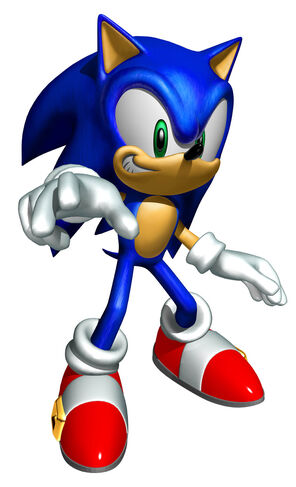 Now here are the reasons why i like it.
Nobody has it but maybe someone else has it too (REMIND ME IF SOMEBODY HAS THIS!!)

Sonicpeguin6TALK TO ME E 19:78, 21 March 2009 (UTC)
My Friends
If you want to be my friend put your name here!
Community content is available under
CC-BY-SA
unless otherwise noted.