Hey Guys! Im am just starting this wiki and it seems fun! My penguin is over a year old. I love playing club penguin. It's a lot of fun. I may be less active lately since school has started.
--The Surf Master Talk to me 10:38, 25 August 2009 (UTC)

---
Templates
Puffles
Here are my puffles! Once I become a member again I can get more.
Red: Brad
Yellow: Greg **
Green: Johnothan **
They Ran away while I was at Sith Cub's Promotion Party :( **
Mysterious Happening of the Well whenever I feel like updating it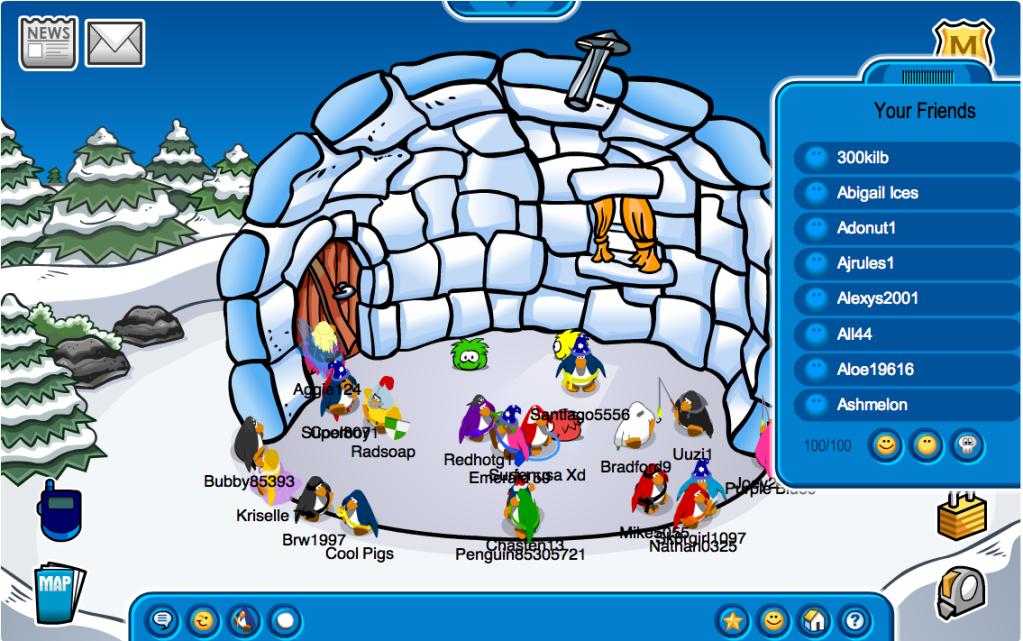 This happened when Rockhopper was here. I opened my igloo just as I was going into the Captain's Quarters. That is why you can see a pairs of penguins that are "playing" Treasure Hunt in my igloo.
Week of 8/3/09-8/10/09
Videos I am in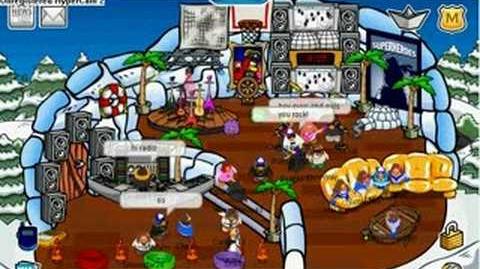 I'm the guy saying Hello in the beginning. I'm wearing the Mess Wig with black sunglasses, the brown and black CP jacket, my black puffle, and black checkered shoes. I did that a long time ago.
My Penguin
http://img167.imageshack.us/img167/3610/snapshot20090208172006.tif Here is my penguin when I was a member
About my penguin
Penguin name : Surfenusa Xd
Penguin color : Red or Black
Favorite CP party : The 2008 ones
Most appearences in CP : I'm all over just not at the Ski Lodge and the Mountain
Most wanted item : Laptop aka to be a member
Favorite servers : Frozen and Mammoth It depends though (They are usually full so I just pick random ones)
Favorite star in Club Penguin : Penguin band
Favorite card in Card Jitsu : The Ninja Card
Most wanted background : Old Penguin Band Background
Most wanted pin : Surfboard
My oldest pin : Anvil Pin
When I joined Club Penguin : April 2008
Favorite Background : Currently: Twelfth Fish (Day and Night)
Friends
Aznsporty101
Ashmelon (Brother Account #1)
Benidct (Brother's Friend Account #?)
Hippie Dog (Brother's Friend Account #?)
Thermoscope (Brother Account #2)
Add Yourself if you want...
Poll
My Signature
The Surf Master Talk to me 21:04, 3 July 2009 (UTC) iI
Community content is available under
CC-BY-SA
unless otherwise noted.