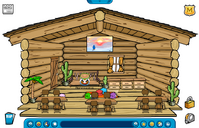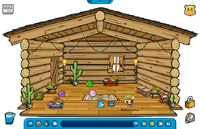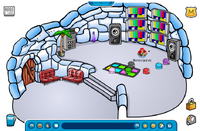 Hello! I'm V-Rex, but my name on Club Penguin is Benosaurus. I also have a character that is a reporter for this Wiki, so that Benosaurus's Puffles don't starve if he is finding something out for the Wiki. My other character is Wikireporter. I am the founder of the Club Penguin Wiki, and an administrator and recent changes patroller. I can usually be found in the Canada: North Pole server.
The three other moderators on this Wiki are Robbsi, Tomasbat, and Ocnarf rocks.
Pages I Have Made/Started
Secrets
Event Gallery
My Puffles
All of my Puffles are named after Spinosaurid dinosaurs, except my red Puffle. I was going to name him Cristatusaurus, but that was too long.
Green: Spinosaurus
Purple: Suchomimus
Blue: Baryonyx
Black: Irritator
Pink: Siamosaurus
Red: Deltadromeus
Wiki Checkup List
Community content is available under
CC-BY-SA
unless otherwise noted.