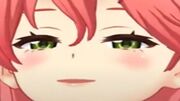 HEY MAN!
Watatsuki

Information
Penguin's Name
Towerofyikk
Favorites
┴┬┴┤( ͡° ͜ʖ├┬┴┬
Member?
not when the only appeal is disney clothes lol
First Pin
Snowman Pin
Famous Penguins Met
the regulars
Date Joined Wiki
April 24, 2010
Date Joined Club Penguin
Dec 28, 2009
Admin?
Yes
Hey im Watatsuki im a admin and a cure and i am a award winning uplouding of swf render pics!
Watatsuki is my name Wat my midde name ats my last name uki the date i was born 10 so that makes Watatsuki!
im all ways pruple on cp
Who needs elaborate userpages?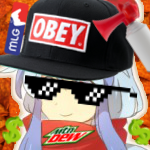 Music