Weegeescarves


My pen-gew-win.
Information
Penguin's Name
Cristobal637
Favorites
...QWHOA! DO'H
Member?
Yes
First Pin
Gingerbread man pin
Famous Penguins Met
Rockhopper, gary, Cadence, Franky, and Hat Pop
Date Joined Wiki
August 12, 2010
Date Joined Club Penguin
January 06, 2009
Admin?
umm, no
Crisis III is looming...
YouTube
About Meh
Nothing you should know... My youtube channel
This is my sig: --→¶Weegeescarves♦ M'talk What i did 17:25, November 7, 2010 (UTC)
About my Penguin
Agh, well I joined club penguin on Tuesday, January 6, 2009, so i am a card. i dont have much "rare" stuff. My penguin accounts are Cristobal637, Fantasticeer, and Capitolcrypt.
Fantasticeer-backup, if CC is banned, use this for test
CapitolCrypt-Glitch testing, Penguin storm, etc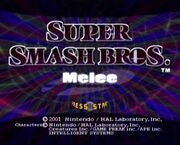 My favorite pages
My contributions
Things to copy & paste onto bad user's talk page
Vandalism
| | |
| --- | --- |
| | Hello. Your recent edit to a page has been marked as vandalism, and has been reverted. This is your warning. If you intentionally vandalize again, you will be Blocked from editing per our Policy. |
Spam page:
| | |
| --- | --- |
| | Hello. The pages you have recently created have been reported as spam. Please remember that you are not permitted to create articles about your penguin or any other penguin, ect. If you were trying to make a test page, please use our Sandbox for future tests. Also, this website is not a forum, every page you make is visible to everyone. Our wiki has a no tolerance policy. This means if you keep spamming, you will be blocked from editing. Thank you. |
Awards
My many templates
Weegeescarves is an AWESOME user! Nice!
Weegeescarves has a

Black belt

in the game Card Jitsu located in the Dojo. And they're gonna beat Sensei!
This user wants to get paid for being a Ninja!
Community content is available under
CC-BY-SA
unless otherwise noted.