Templates
My Puffles
Red Puffle: Cannon
What Cannon can do: He can shoot out of a cannon all the way too the moon and back to Club Penguin.
What Cannon eats: Pumpkin Pie, Cookie with whipped cream, Brownies and Choclate Chip Cookies.
Black Puffle: Garlic
What Garlic can do: He can light on fire and fly everywhere.
What Garlic eats: Only Garlic Bread because that is his name.
White Puffle: Snow
What Snow can do: He can make a Ice Rink with his breath and skate on it.
What Snow eats: Snow Flaked cookies, Ice Cone and Coco Puffs.
My Pictures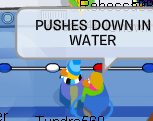 My Made up Pins
Every Video Game I have
Nintendo DS
New Super Mario Bros Ds
Super Mario 64 Ds
Club Penguin Elite Penguin Force
Mario Party DS
Animal Crossing: Wild World
Mario Kart DS
Mario and Luigi: Bowser's Inside Story
Club Penguin Elite Penguin Force: Herbert's Revenge
Gamecube
Wii
New Super Mario Bros Wii
Club Penguin Game Day!
Club Penguin Books I have
Club Penguin Joke Book
Club Penguin Star Reporter
Club Penguin Stowaway
Club Penguin Game Mania
Ultimate Guide to Club Penguin
Penguins I made
Weegee33 (Banned Forever)
Brenanrules1 (Banned Forever)
Mimo558 (Banned Forever)
Crazy Hand (Banned Forever)
Brendantaco2
Puffle Plushes I own
Blue Puffle (Bouncer)
Red Puffle (Cannon)
White Puffle (Snow)
Black Puffle (Fire)
Pink Puffle (Water)
Green Puffle (Goofer)
Purple Puffle (Bubble)
Black Puffle (Garlic)
Yellow Puffle (Artist)
White Puffle (Ice)
Orange Puffle (Pumpkin)
Club Penguin Mix and Match Toys I own
Squidzoid Penguin
Gamma Gal
Herbert and Klutzy
Blue Penguin
Gary the Gadget Guy
Ninja
Knight
Club Penguin Plushes I own
Rockhopper Plush
Long Johns Penguin
Sensei Plush
Cadence Plush
Rescue Squad Plush
Bumble Bee Plush
Gary the Gadget Guy Plush
Rad Scientist Plush
Ninja Plush
Green Dragon Plush
Awards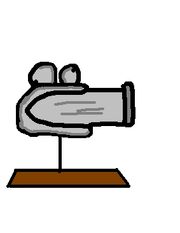 People I met
Gizmo (on his test account Gizmo System) I think 5x
Rsnail (using Gizmo's Test Account) 1x
Beta's 2x
Aunt Arctic 1x
Rockhopper 2x
Gary the Gadget Guy 2x
Cadence 1x
Penguin Band 0x
Chrisdog93 2x
Chinsetakout 1x
Sensei 1x
Screenhog (on his test account Freesing) 7x
Saraapril 2x
My Igloo
Click to enlarge.
Trivia
Brendantaco2 goes on Snow Day
Brendantaco2's Best Friend is Bla87
Brendantaco2 has caught the Mullet in Ice Fishing
Brendantaco2 has every colored puffle
Brendantaco2 has beaten both Club Penguin EPF Games
Brendantaco2 wants the Green Bunny Ears