Opening
Good day, Club Penguin Wiki! Thank you for tuning in for the latest -TwinkieReborn- event.
This is...
I'M WITH STUPID XVII
We got references, we got banter, we got politics, and of course, we are with stupid. As always, we will go from left to right for each row. Let's get into it!
Meet the Characters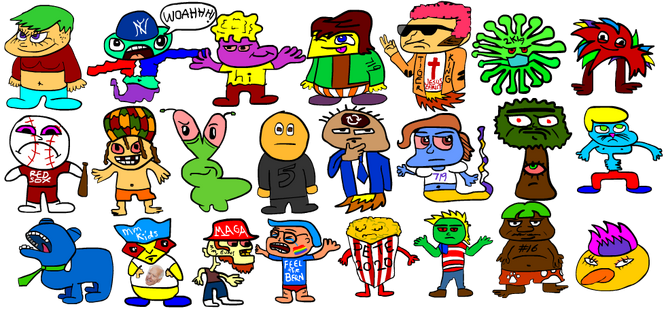 FIRST ROW: Tagovailoason, NOstraBRIMus, Bureaumon, Rico Lareby, Foxexotica, Mrs. Rona, and Schlesinger.
SECOND ROW: Verlander, PastaRasta, Applena, Emotiboi #5, NOrman, Odell, Oxytreeboi, and BZRK.
THIRD ROW: Ophelia, Amwitter, Tom Warrenburger, Chasadrew, Poppin Pete, DaKravite, Traver LoDense, and Victoria Reed.
Closing
What a great edition of I'm With Stupid. It really brings back some vibes of the classic seasons mixed with the I'm With Stupid movie.
There are now 742 (maybe?) characters in the I'm With Stupid universe.
Thank you very much for tuning in today, and I hope to see you again soon! Goodbye.
Community content is available under
CC-BY-SA
unless otherwise noted.