'Ello, 'ello! Welcome to a new issue of The Cheeky Custard! This issue is being made for a very special reason, and is going to be primarily focused on an event that will have just been announced at the time of publishing this issue...
Notable News
Recently, Bureaucrat and much-beloved Administrator Shurow was demoted as the result of a vote held on the Demotion Project, bringing our current count of Administrators down to 7.
Unfortunately, Matthew.fitzgerald.16 has left our Wiki, but he does plan to make occasional appearances every now and then, you can read more here.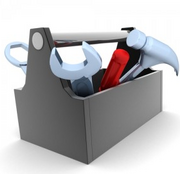 Today, April 6th 2017, CPW Community Admin announced that, following a discussion amongst the Admin, an ADMIN vote AND a BUREAUCRAT vote will be held simultaneously from April 16th - April 23rd, allowing users who have been on the Wiki for at least 1 month to have an entire week to nominate and vote for who they think would be the most suitable candidate for the next Administrator, and the next Bureaucrat. It's been a long while since the last Admin/Bureaucrat votes (though we did have an Admin promotion last year in the form of CPW Community Admin!), the last time they were held being August 2015, it can easily be argued it is long-since time for a shake-up!
For the new votes, the Administrator and Bureaucrat votes are going to be merged into one page for easy access.
Now, I'm aware I last interviewed CPW Community Admin in the previous issue, but seeing as both issues have been discussing upcoming community elections, I feel it appropriate to interview our Wiki's very own "Community Admin" once more, to see what else we can glean from the upcoming votes...!
Custard: So, in an arguably shocking move, it has been announced that there are going to be both Administrator AND Bureaucrat votes held from April 16 - 23. Where did this come from?
CPW Community Admin: Following the count of Administrators decreasing by 1, the Administration took the decision to held a community vote to select the next Administrator. This will be a great opportunity for a passionate user to become an Administrator on our wiki.
Custard: How do you feel about the prospect of a new Admin and Bureaucrat, and which users do you think could be some early favourites?

CPW Community Admin: I think the addition of a new Admin could potentially benefit the Wiki in several different ways. The new Admin will gradually be able to gain new and develop existing skills. As for potential candidates, I'd say CustardTheWikiBird [sic] and Hypercane would be some good options.
Custard: Are you expecting high interest in these upcoming votes?
CPW Community Admin: Somewhat, it depends on how many users are aware of these upcoming votes. If many users acknowledge the votes then there could be potential discussions throughout the duration and many comments may be left on the merged Vote Page.
Custard: And that's about it, thanks!
Meanwhile in the Club Penguin Wiki Cinematic Universe...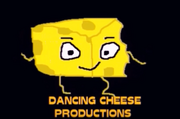 The WikiaFrog Show is almost here! It's most likely safe to say it can be expected within the next half a year, as WikiaFrog has now finished animating several episodes and - most recently - the intro!
The End

And that about wraps up this issue, today certainly has been a day for big developments! Here's to the future, and by the time the next issue comes out, this Wiki will have a brand new Administrator on its hands..
Community content is available under
CC-BY-SA
unless otherwise noted.