Join the cast here
It's time to join Damienangrybirds on a mission to save the Angry Birds in...Cadence and the Angry Birds!
Hello! My name is Damienangrybirds,Agent of the EPF,Guardian of the Director of the EPF (Aunt Arctic),and one of the Herbert stoppers.
"I'm on a quest to find EPF stuff to the director!"I said,hurrying I'm at the EPF Command Room with my Spy Drills agent,OmegaSonic2000 "Ah,Nice to meet you" I said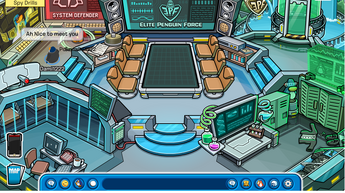 "Hey Agent, sorry I'm not there, I have a mission to fulfill. I'll be there ASAP!" said OmegaSonic2000. Then the screen goes off and I heard the call audio with OmegaSonic2000 saying,"C'mon, get here, you little criminal!" Then I click the call end button.
Community content is available under
CC-BY-SA
unless otherwise noted.