Yes, I'm quitting. But NOT NOW. Many users, like some chatmods (I'm not totally mad at you.) are being mean to me. I feel like a moron and an idiot when people are rude to me. Many users I liked before this bad moment was Twinkie102, Green Ninja, Mario Rk, WikiaFrog (bye in March!), Phineas99 Spodermen99, Mario25Charizard, BluePuffle470, Chriskim98, and everybody who I met. (So actually everybody)
And to end this, LOOK WHAT I FOUND AT GAMESTOP: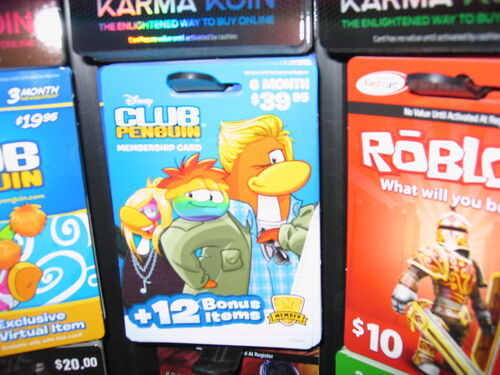 dat roblox card tho

Sillybudz! Talk 2 meh.. My news :)

03:31, February 5, 2014 (UTC)
Community content is available under
CC-BY-SA
unless otherwise noted.