Club Penguin Updates
Issue #2: November 27, 2014

[Click to show]
Yay! It's Thanksgiving and everyone is having a feast! Fill yer tummies with lots of food! If you don't celebrate Thanksgiving, then, um... have a good day! Please note that I, Fuzzy, will try to keep The Penguin Herald up as long as I can! I just hope this doesn't discontinue right after this issue, because that would be pretty silly.

Next issue: December 4


FUN FACTS


The Macy's Thanksgiving Day Parade began in 1924, and it didn't have giant balloons, but live animals from Central Park Zoo.

Turkey wasn't even served at the first Thanksgiving.

Pirates believed that wearing pierced earrings would improve their eyesight.

Forks weren't used at the first thanksgiving, but spoons and knives were.
This Week...

Argh! As of yesterday, all items from the Pirate Party 2014 interface can be unlocked by fighting pirate crabs! But we still haven't heard any update about Robotic Crabs, so I wonder what Herbert is up to? Anyways, a new pin is out, CP Times Issue #175 is out (25 more issues til ISSUE 500 :D), and that's about it.
As for the newest pin, it is mentioned at the bottom of The Penguin Herald
Weekly Challenge
This week's weekly challenge is to...
GET THE HIGHEST SCORE IN HYDRO HOPPER!!
Remember to submit your submissions here, with photo proof!
---
Interview with WikiaFrog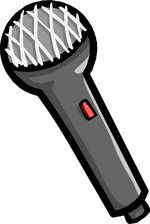 This week we will know more about the epic WikiaFrog!
1Q: What is your biggest achievement in CP?
1A: Once I asked cp to add a train to cp, and they did for a party

2Q: Who are your Best Friends on the wiki?
2A: Miron, Fuzzy, Twinkie, Puffles206, Titan, and Fatewate (blocked).

3Q: What do you like about CP?
3A: I don't play cp anymore, But I've always been fond of Rookie
4Q: What is your favorite thing to do IRL?
4A: Make cartoon films. My new animated movie will be out on Youtube on Summer 2015. Don't miss it!
5Q: PIE OR CAKE?
5A: Pie of course. Pie is love, cheese is life. That's my motto.
---
Mascot Sightings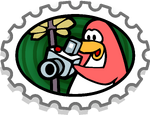 Submit screenshots of you meeting Rockhopper! :D
To submit your screenshots, please submit the screenshots here. The best 6 screenshots will be chosen next week.
Igloo of the Week
The theme of this week is about... PIRATES!
To submit your igloo, please submit a screenshot of your igloo here. The best igloo will be featured in the next issue of TPH, as well as the user who designed it.
Community content is available under
CC-BY-SA
unless otherwise noted.