The Fashion Festival has ended. The decorations of the party are still there. But you can't vote or submit your outfit. The name of the winners can be displayed at the Dock, Snow Forts and the Forest for a week. Every challenge, there are 2 winners member winner and non-members winner. Also, when you log in Dot will talk to you and you can obtain the Fashion Festival Background by clicking Collect. So hurry and log in before the background is gone. If you are having difficulty collecting the background you should contact Club Penguin Support team (support@clubpenguin.com).
Club Penguin Times issue #516
As usual, a new issue of the Club Penguin Times has been released. It talks about the new Descendants Party which is going to take place next week (wow that's fast!) and talks about the National Video Games Day.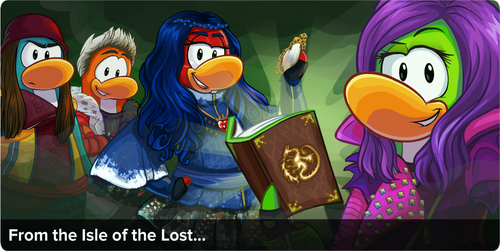 The upcoming events are:
Sep. 16 – Descendants Party
Sep. 19 – Talk Like a Pirate Day
A new pin will be released on Sep. 17
The newspaper also includes a fan art and a ''secret'' message from Jet Pack Guy that only those with proper security clearance can see the message about Spy Drills and why it is so important. The times also includes jokes and questions as usual.
New EPF Message
There is a new message from Rookie about his outfit in the Fashion Festival. Poor Rookie.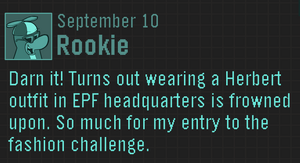 Also don't forget to get the Royal Scepter Pin, it is hidden at the Snow Forts.
Did you like the Fashion Festival? Leave your opinion in the comments.
Community content is available under
CC-BY-SA
unless otherwise noted.