Hi,
<insert name here>
,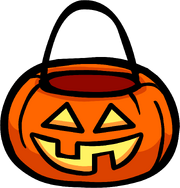 I am happy to announce that a Halloween Party will be commencing! Read details below!:
DETAILS:
Time: 8:30am 25th October 2014 (UTC)
Place: Sleet, Town
Celebrating: Halloween!

Participants:
If you would like to participate in this event, comment below and you will be added to the list!
Twentypixels (a.k.a. Penguin Frost)
P222107321 (a.k.a. Fire86743)
Petguy (a.k.a. Darien8910)
2coolstar (a.k.a. WhitePuffleTron)
Penguincam04 (a.k.a. Penguincam04)
Redidy (a.k.a. Redidy Penguin)
Sugarpenguin12 (needs CP name)
Furryhamster (a.k.a. FurryHamster03)
Abcd8279 (a.k.a. Awesomegamer100)
greatpumpkin (a.k.a. 6reatPumpk1ns)
Guilhermedj7 (a.k.a. Guilhermemau)
ENTRY CLOSED
UPDATE:

I have some more details about the event:
At 8:00am sharp, we will meet up at chat and we'll get everything organised. Our first destination is the town, and we will be waddling around the island (we'll have time to have cake).
Mini-games such as Sled Racing and Card Jitsu will take place. The party will not go over the 10:00am limit.

ATTENTION SKYPE USERS:

Most/All of the event will be recorded and put on youtube.
We'd like some users to come talk with us on Skype.
If you would like to be part of the skype conversation, comment below!

Ciao!

Penguin Frost
-- (talk) 02:45, September 28, 2014 (UTC)
Community content is available under
CC-BY-SA
unless otherwise noted.