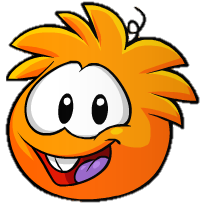 The orange puffle has been released!
Details on its actions and other info here: Orange Puffle
The puffle is only available to members.
Try dancing with it, you will be surprised!
Note: I am currently unable to take screenshots. If you can, please take a picture of your penguin with the orange puffle. Take off all of your penguins clothing and do not include your penguin's name in the picture, so you dont cause any distraction. Credit will be given to you.