UPDATE: A blog about my day will be created soon.
Some of you may have seen my post about the Club Penguin Moderation Master Class which was announced on the Club Penguin Blog. Well, I'm here to tell you that I won! I am one of the 5 winners.
Here is the e-mail I got:
Here was a second one:



Here is the schedule for the day: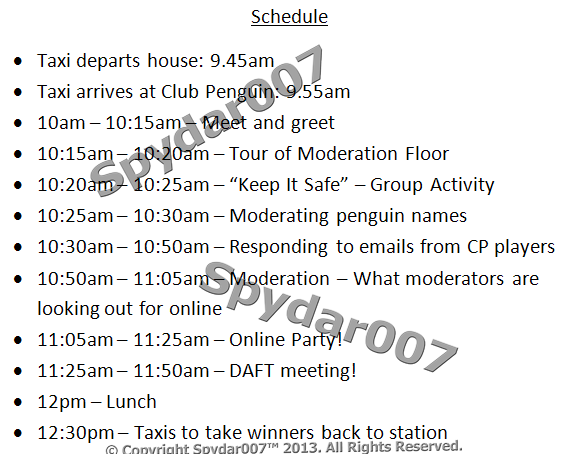 It really is unbelievable. I'm even going to be in the newspaper. For those of you in the UK, it will probably be The Argus. You may think these e-mails are fake but, honestly, there not. I'll try and get some pics of the offices to show you. Notice there is an online party!! I might get to meet Daffodaily5! I will try and get some info and tell you all about it afterwards. I'm so excited!!
Community content is available under
CC-BY-SA
unless otherwise noted.