Welcome to Club Penguin Wiki, Autoeditior!
width="200px" height="260px" />
Hi there! Welcome to the Club Penguin Wiki, the free online encyclopedia all about Club Penguin! We hope you enjoy your stay here.

There are many things the wiki offers to you:

Edit - Editing is the act of changing a page and adding information onto it. Your knowledge of the game is the prime reason why we are a large website. Remember, you can add images, make templates and many other things.
User page - All users have their very own user page. User pages are pages in which the user, who owns the page, can describe themselves. Feel free to fill out your user page with information about yourself, and anything else you would like to say.
User talk - All users have their own talk page. They receive messages from other users and you can send them messages through their talk page. You can add your signature by typing 4 tildes (~~~~). You can also click the button on the edit bar to do the same thing.
Forum - The wiki has a forum, in which your thoughts and matters can be written there.
Chat - The wiki enables you to chat with other wiki users in the chat we have! You can utilize it to talk about the wiki (for help, or for general discussion about it) or socializing, like a talk page, but in real time.

You can also modify some of your account settings such as your signature at Preferences. If you want to learn how to make a cool signature, click here!

-- Shurow (Talk) 23:22, September 6, 2012
Can you please tell me the link and pass?

Ravenchamp

COD
Hi Autoeditor,
Please don't create pages about subjects that are not about CP (such as Call of Duty). This wiki is about Club Penguin, but if you want to add content about other subjects, you can always add it to the propper wiki, or create a new wiki, if the subject doesn't have a wiki yet :)
Penguin-Pal (talk) 18:43, October 3, 2012 (UTC)
Free items for all!
Dear user!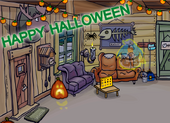 You were given a link that will allow you to win a free gift! The link will be only accessible as the Halloween Party 2012 starts. Please return on October 18, and pick up your free gift!
Click
Here
to win your free gift!
Surprise
Hello Autoeditior,
I am doing a surprise with a gift a template. In order to get the surprise wait until the 10 October.
Click
Here
to win your free gift!
Cap123 (Talk)
09:16, October 4, 2012 (UTC)
Two Custom Penguins
Could you please make me two custom penguins?
I would one like my player card - just without the pin.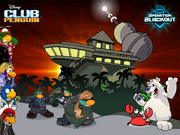 The second one I would like with the outfit from the picture to the left,
the Blackout Background
, and if you can, could you put my penguin in a pose like the dark green EPF agent shown in the picture to the right?

When you're done, post the results on my talk page. Thanks!


1joshuarules, the penguin. You can contact me here. 16:46, November 26, 2012 (UTC)
FROG PLACE
hi! send me frog place when ur done. thx
Community content is available under
CC-BY-SA
unless otherwise noted.