1

 funster 
[[File:|171px]]

Userpage Locked
Hello Bluerookie3,


Please note that your user page has been protected as your user namespace edits are more than 40% of your total edits (currently 132 userpage edits out of 243 a total). Your userpage will be unlocked when it's less than 40%. You can see the ratio of your user pages edits here. This policy is to prevent too many edits in user pages.
How to decrease my user page edits?
You can decrease your user page edits ratio by editing more in other namespaces, like Mainspace (ordinary articles), File (by uploading files) or Template.


Thank you for your attention.
Oops
Hi, there is an error with my userpage label. Sorry. I joined on November 8, 2009, not November 7. Hope you can fix it.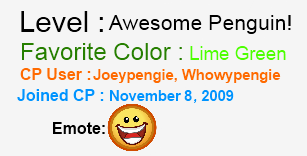 JWPengie is a chicken puffle! BOK BOK!

21:50, September 27, 2013 (UTC)
Question
How do you put them on? (The userpage things)

JWPengie is a chicken puffle! BOK BOK!

22:03, September 27, 2013 (UTC)
Automatic Sample Message
Any Typo/Mistakes On Your Info We'll Fix It!
Your Template Is Here,-TEMPLATE-
To Get One Again Go Here: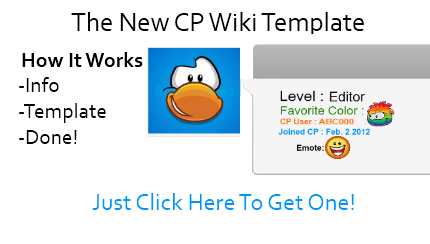 Postcard Bluerookie3 How to Use It...
Bluerookie3 (talk) 23:22, September 30, 2013 (UTC)
Community content is available under
CC-BY-SA
unless otherwise noted.